Glory on high, peace on earth and goodwill to all people. I acknowledge those who have passed, the prized treasures that have risen on Papatuanuku's sighs for Ranginui. Be at rest. Tihei mauri ora. To the living who have a passion for the children of New Zealand, arise.
As Māori, we are people who look to the past. We are descendants of Te Po, of Te Kore, the primordial elements. We are the living faces and the embodiment of our ancestors and the stories they have passed down. Where does this ancient knowledge reside? It resides within karakia, mōteatea, haka, karanga, whaikōrero, whakataukī, that is, within the words we live and breathe every day.
The Native Schools Act (1867) stated that all children in New Zealand must attend school and that English was the sole language allowed there, with the view in mind to make Māori into Pākehā1. This is the main idea that drives colonisation: the right course of action is that Indigenous people must become extinct. The fuel of the British Empire was to steal our people's land to greedily consume its riches. This is in New Zealand School's DNA, in its genealogy. According to Pākehā these days, that is an old way of thinking that is not in any way a part of their belief system. But lest it be forgotten, violence is in our DNA, it has been passed down, and it still lives within the government and all its systems, that is, within the fabric of society.
Amnesia is a strategy of colonisation. If we look back, we can see the mistakes of our ancestors, but also the mistakes of the government and their dismantling of Te Tiriti o Waitangi. These violations have been pressed into the land, into our body and into our spirit which has resulted in a deeply embedded disease. Now, with the introduction of the Aotearoa New Zealand histories curriculum, the history of the colonisation in Aotearoa must be taught in schools from 2023. To learn is to live and to live is to learn2, so I have no hesitation to endorse the teaching and learning of this history that we may all find some healing.
In order to gain the knowledge necessary to learn and teach the histories of Aotearoa, my bird was sent to different parts of the island to listen to teachers and principals in kura Māori. This ancient metaphor was often used in letter writing by my ancestors as a way of greeting one another and we still use this today in our speeches. Letters were also the main way that my Raukawa tūpuna tried to peacefully resist and fight the government. For this article I have chosen to continue in that same tradition in the hope that, unlike in the past, the letter will be heeded.
"In order to gain the knowledge necessary to learn and teach the histories of Aotearoa, my bird was sent to different parts of the island to listen to teachers and principals in kura Māori."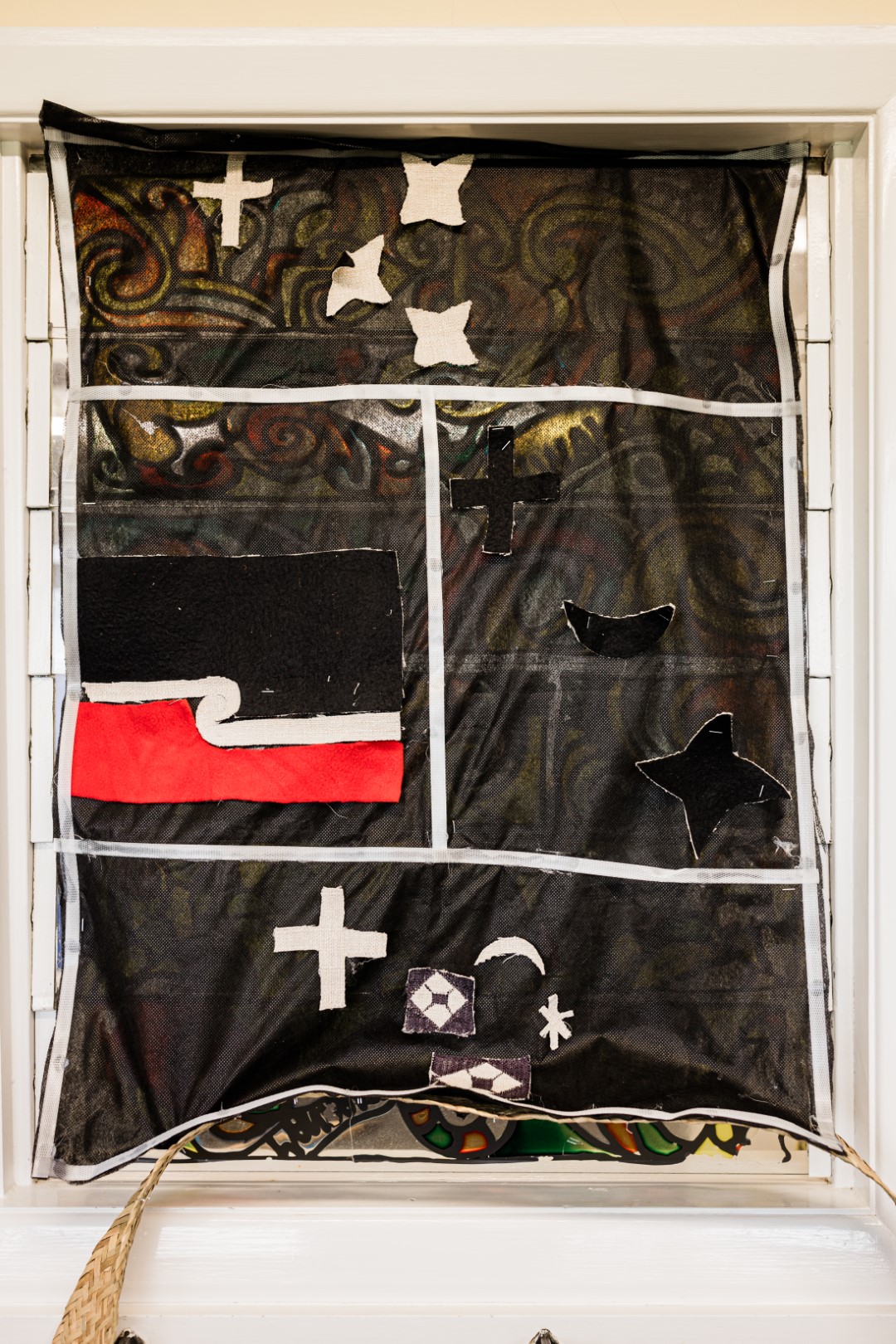 ---
My bird soars to the peak of my mountain, Tararua, then dives to the prow of my waka, Tainui which settles on the rippling waters of my river, Ōtaki. I beat my wings and look down to Te Kura o Ōtaki.
By 1880 Ōtaki School was established as an English Language school but now, in 2022, there are three possible language pathways available: Māori immersion, bilingual Māori and English immersion. These pathways were established through the generous efforts of the iwi revitalisation strategy of Whakatupuranga Rua Mano3. In 1987 a solution was sought for new entrants coming from Kōhanga Reo. By 1996, a Māori immersion pathway was fully established for year 0 to year 8 students4. This was named Te Korowai Whakamana.
Rauru Walker became the first Māori Principal in 2020. Rauru is of Ngāti Porou and Te Whānau o Ruataupare ki Tūpāroa descent. He told me how he has worked towards strengthening the transmission of Ngāti Raukawa history and knowledge in Te Kura o Ōtaki. First, he ensured that all the different pathways were heading in the same direction. How was this accomplished? By fostering a sense of connection between all the staff, and between the staff and the marae rooted in the fertile land of Ōtaki. Because of this connection, for the first time since 2020, two overnight stays were planned for all teachers at various marae5.
Secondly, Walker has been encouraging Māori whanau in the English medium pathway by offering opportunities for the Māori language to be increasingly carved into their learning. Māori language is the life force of Māori mana (status, power, prestige), this language is the very essence of Māori knowledge. It is especially important at this kura where 86% of the tamariki are Māori6.
"Leave the local stories to be told by the people of that land in the way that they want it to be portrayed."
Two of the teachers presently working at Te Kura o Ōtaki are Ngāti Raukawa. Janeen Marino is one of those teachers. She has taught at Te Kura o Ōtaki for 15 years and has organised local trips and speakers to deliver the Raukawa specific curriculum over this time. According to Walker, Marino "is a real treasure to us, without a doubt, for all of the history, the topics and thoughts that stem from this place." And that is immensely important to Māori: leave the local stories to be told by the people of that land in the way that they want it to be portrayed.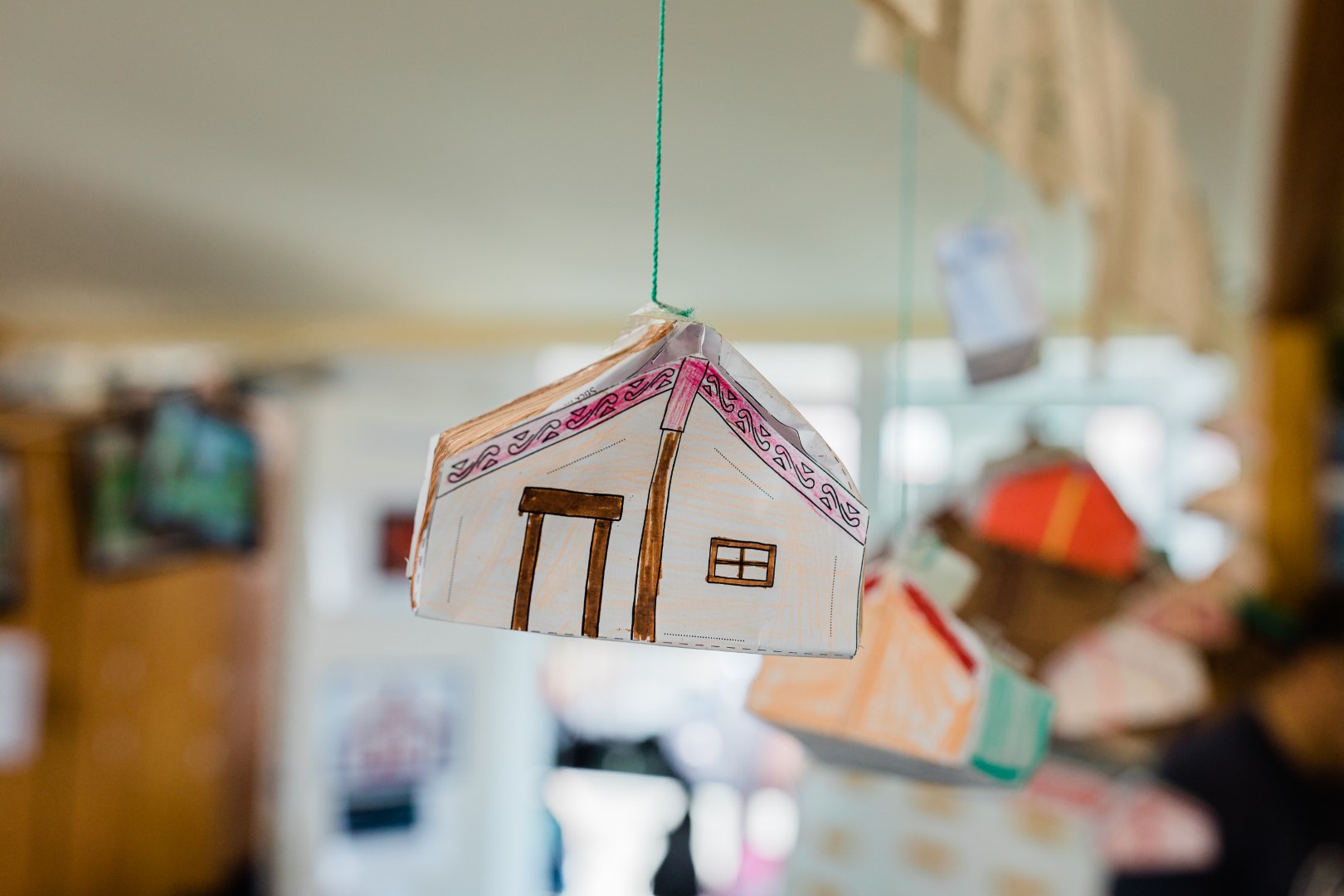 My bird pays tribute to the gift of the elders who planted and grew the iwi revitalisation strategy of Whakatupuranga Rua Mano. This has been bestowed as a chiefly cloak upon the children of this place. The waters of Waiapu must also be thanked for their support in deepening the pools of knowledge of the Ōtaki region7.
---
With wings aflap, my bird turns to the sacred hill of Mūtikotiko, I dive for Rangiātea, settling down upon the prosperous lands of Whakatupuranga Rua Mano, to Te Kura Kaupapa Māori o Te Rito lying beneath.
This kura began ten years after the creation of Te Wānanga o Raukawa. The kura stemmed from wanting to provide a Māori space for the children who were leaving Te Kōhanga Reo o Te Kākano8. It actually first started at Katihiku marae, then it was moved to Te Wānanga o Raukawa, and finally it was established on Te Rauparaha Street, by Rangiātea Church in Ōtaki in 1991.
"At our kura, from the time you start, aged five, we hear, we learn all the stories that have been passed down through the ages by our ancestors."
"This kura is based on Te Aho Matua (Kura Kaupapa Māori specific curriculum and values), it is alive through the ancient knowledge passed down by our ancestors" explains Hinewa Taurima. Taurima (Ngāti Raukawa, Ngāti Toa Rangatira, Ngāti Whātua ki Ōrakei, Ngāi Tahu) started at Te Rito aged five and finished as a graduate there in year 13. She has been a teacher at Te Rito for six years, in the year 0-4 classrooms. "At our kura, from the time you start, aged five, we hear, we learn all the stories that have been passed down through the ages by our ancestors. Through mōteatea (ancient chants), karakia (ancient prayers), haka (stirring chants and posture dances), all of those types of things."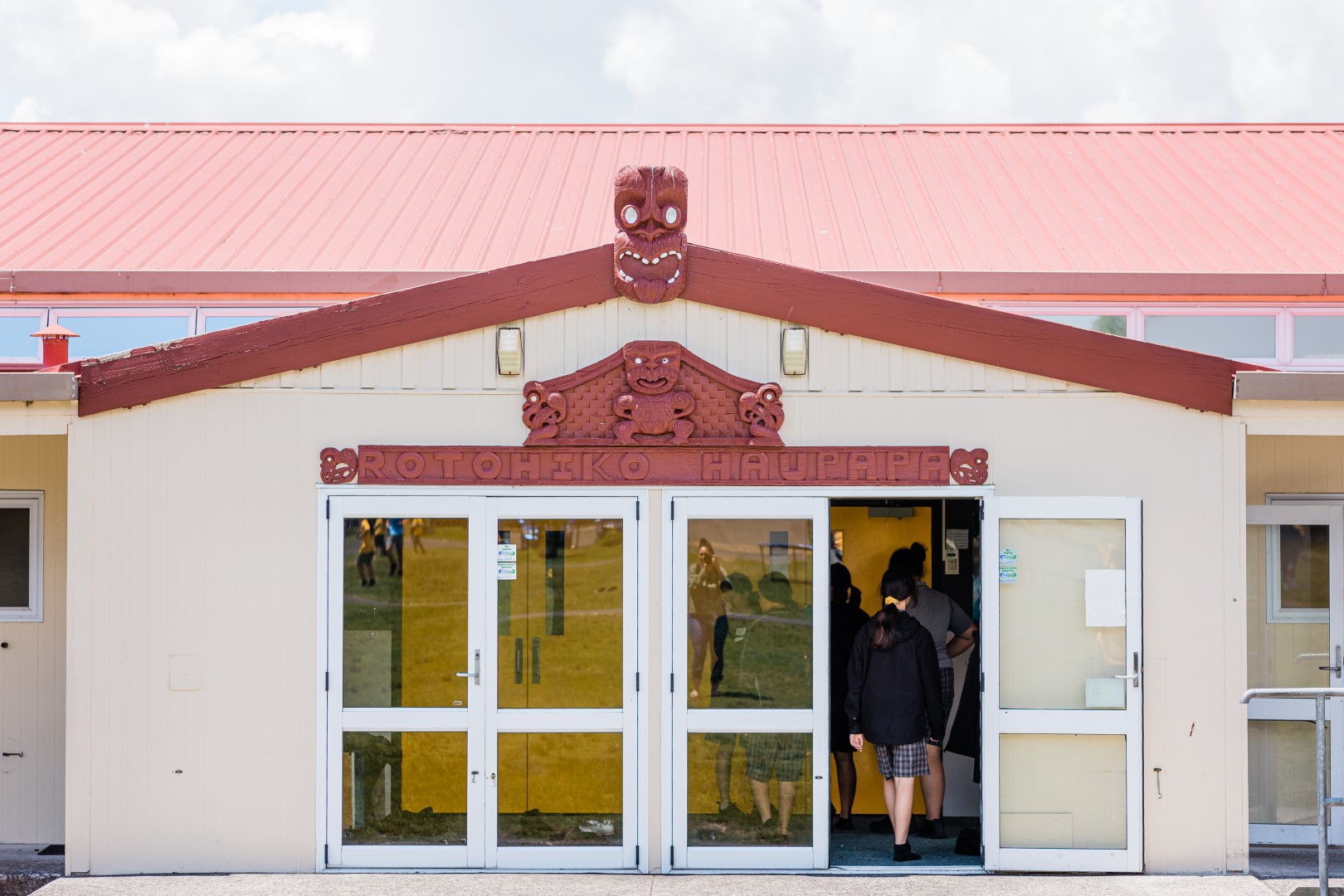 There are many deep and heavy themes that come out in mōteatea. The children at Te Rito learn about the contexts, legends, battles and the ancestors in these laments, as well as who composed them.
I asked Taurima, how do you keep children safe when learning about these sensitive topics? "I really try to give a truthful rendition of the facts, but without scaring them … teachers know their students, and the types of children and what is good and not so good for them to be learning about. It's not like we have dived really deeply … it is all about how you deliver those stories and histories."
This is the beauty of Te Kura Kaupapa Māori o Te Rito, numbers within classrooms are kept small, so it is easier to ensure that children are well catered for. If a difficult question is brought to light by one of the students, Taurima can answer it or send it home for the parents to answer.
According to Taurima, if children are exposed to tribal histories all the time, they aren't scared. "These stories need to be told, don't leave it as a standalone subject for every Thursday … it needs to be coming out all the time, it can be delivered in all the everyday curriculum subjects. Start when they are five years old, don't wait until they are at high school age."
Over the years this kura has focused on the southward migration of Ngāti Raukawa and Ngāti Toa Rangatira and Te Āti Awa in the 1820s. For the babies of the school, the main learning was about the way things were back in those days. "They didn't know that there was no electricity back then, there were no cars, they had to walk the whole way on land, they didn't drive, and what a long way that was"
What are the benefits of this type of learning? "You know who you are, where you are from, the relationships between yourself and others," explains Taurima. "A sense of connection grows and there is strength within that knowledge. You also learn who your ancestors are and all of the amazing things they did, you know jeez, if they could do that, I can also. Follow that path that they originally carved out. This pushes me, pushes me, to keep going forwards."
What an inspirational place of learning that does not hold back on sharing ancient tribal knowledge, histories and stories.
---
My bird takes flight in the current of a strong wind to arrive at the agitated waters of Rotorua, that splash on the bow of Te Arawa waka.
Te Kura o Pukeroa Oruawhata, Rotorua Primary School was established on the block of land Te Wharau o Tahora Whakarua. In 1886, under the Native Schools Act, Rotohiko Haupapa of Ngāti Whakaue9 decided to gift that land for a school to be built.
When Matua Fred Whata started as tumuaki at Te Kura o Pukeroa Oruawhata in 2019, half the kura were learning in te reo Māori, and the others in te reo Pākehā. Most of the students there are from Te Arawa.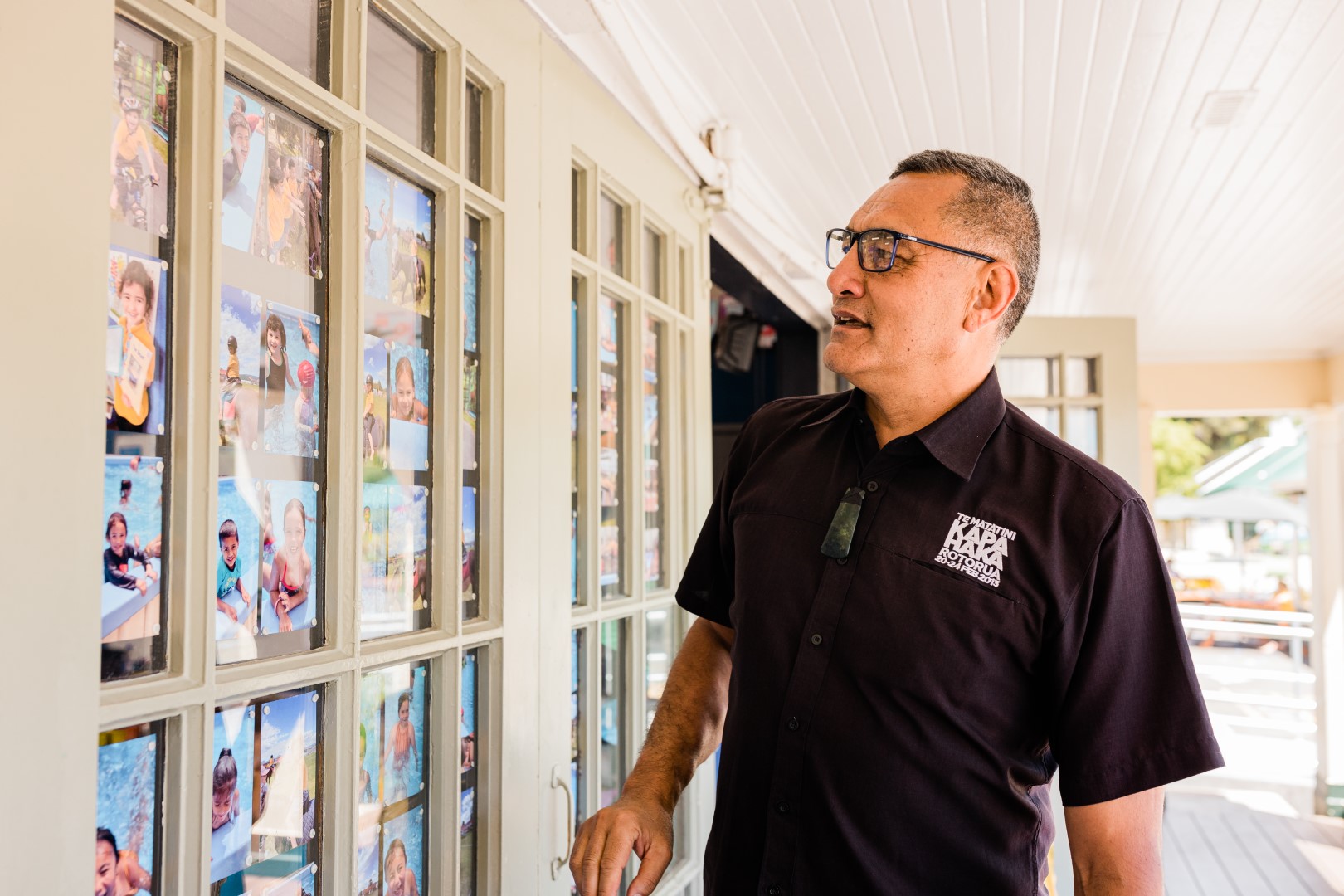 How is this school growing and blooming? By the staff's wholehearted belief that these young ones need to be planted deeply into Ngāti Whakaue soil. Some of the whole school topics explored in 2020 and 2021 include Tā moko (Māori traditional tattoo), Māori medicines, the environment, Ōhinemutu, Ngongotahā mountain, the six main elders of Whakaue and two great explorers from Te Arawa waka. Each topic outlines the way things were done by the ancestors and the links to the present-day practices. These topics link deeply with the community of Rotorua. For example, they helped the local council to design the Lake Front Development.
"We are preparing our students for the future without ever forgetting who they are, where they have come from."
Apples are also helping the school to blossom. But how? Through Apple devices? Yes! "Last year in term 4 we were named as the latest Apple Distinguished School in NZ," explains Whata. "We are in the process of putting together an innovation learning centre, with a number of providers in the technology space so that our students and the wider community of Rotorua schools, and others regionally and nation-wide can take advantage of that."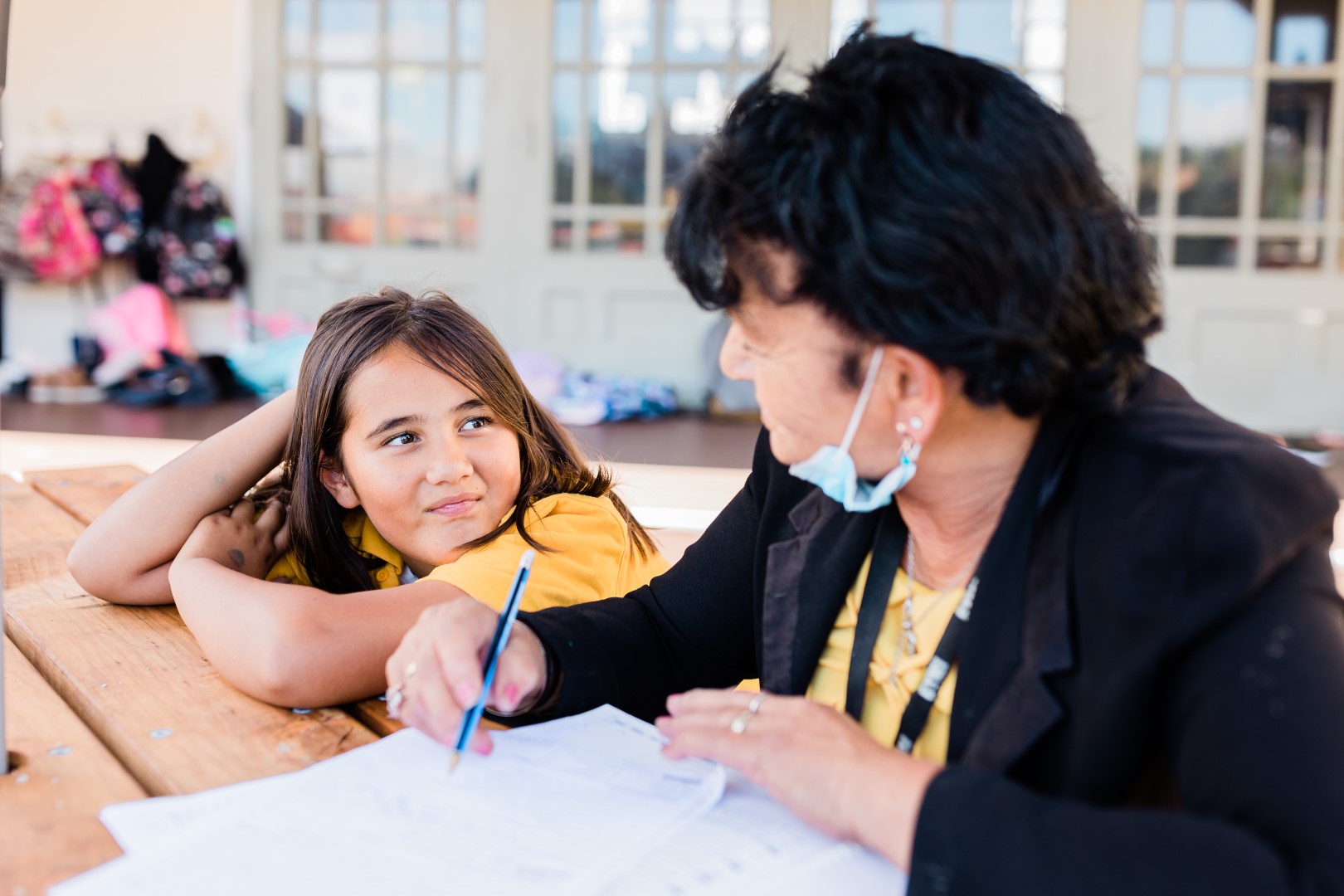 In days of old, our ancestors were extremely creative and entrepreneurial. The government fought to close down successful Māori businesses by creating rules and regulations to oppress us. Rotorua Primary School is amazing at fostering creative and entrepreneurial skills: critical thinking, creativity, collaboration and communication. There are only five rules in the school: one of them is "smile", and another is: "encourage at least four people every day". Through these, says Whata, "we are trying to give Māori an opportunity to not be a statistic: by preparing our students for the future to prepare career pathways for themselves, without ever forgetting who they are and where they have come from."
It is indeed an effective strategy to create a joyful space for our young ones to excel in. This is a revolution of compassion and love to design a context in which our children can be entrepreneurs, be joyful at school and in our present-day society.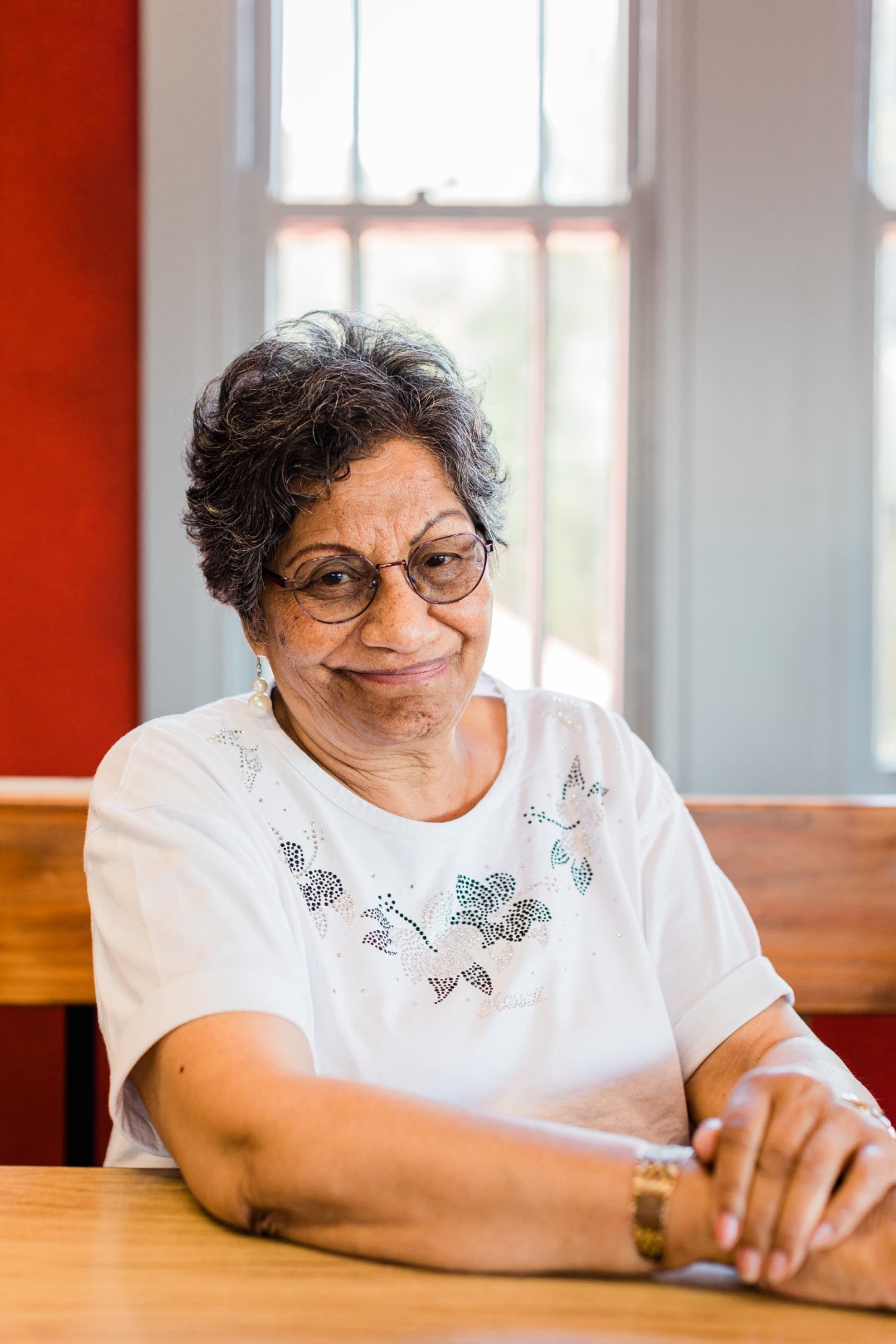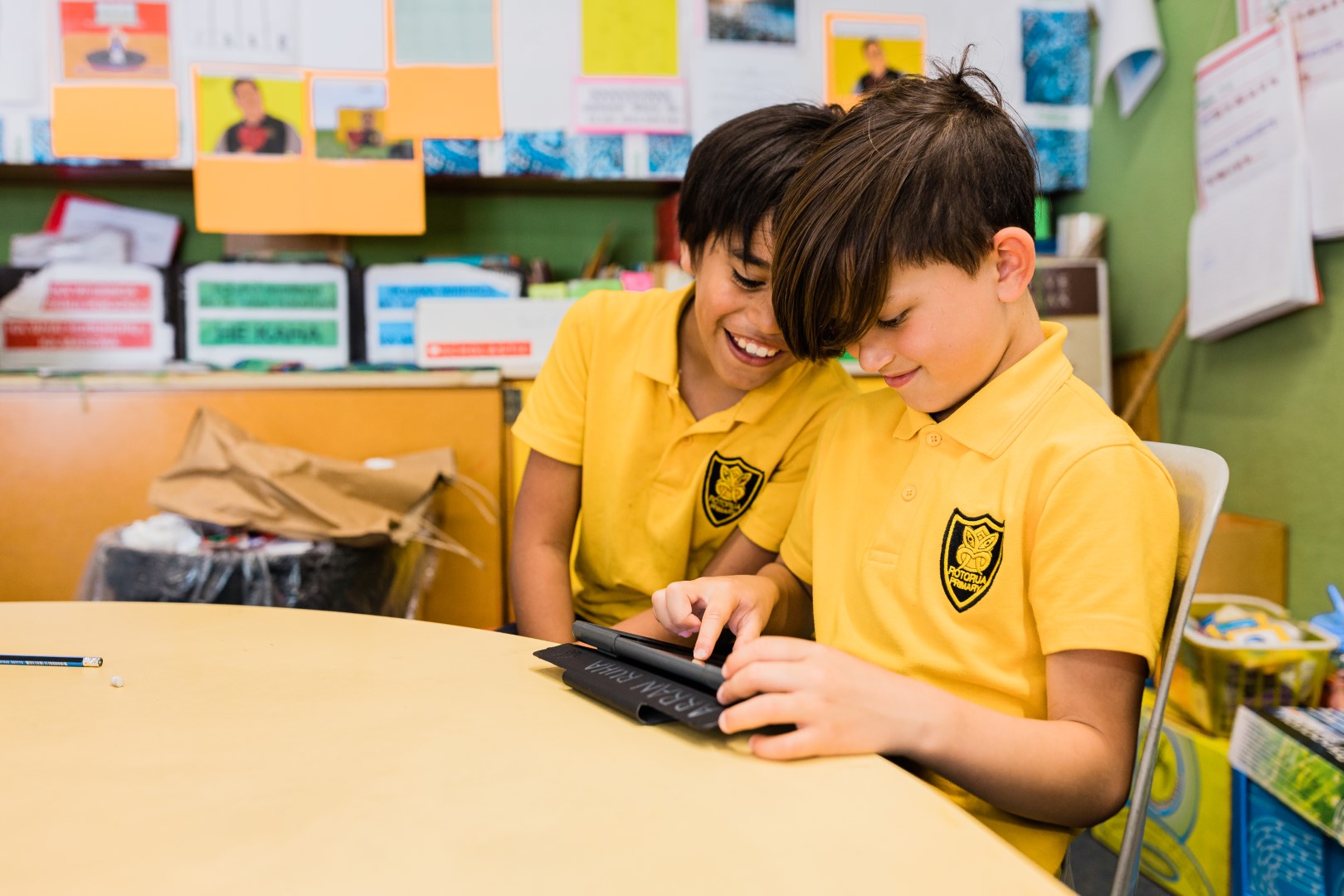 My bird pays tribute to this descendant of Uenukukōpako and all his work to foster the red blossoms of Te Arawa Mangai Nui Tu Takitaki Ana.
---
I turn southward, and soar to the ancestral mountain of Pūtauaki, and ricochet off Te Awa o te Atua, known as Tarawera, where the mana of Ngāti Tūwharetoa, Ngāti Awa, and Ngāi Tūhoe lie. Gazing down, who is the house standing there in the shadow of Kawerau? It is Te Kura-ā-Iwi o Te Whata Tau o Pūtauaki.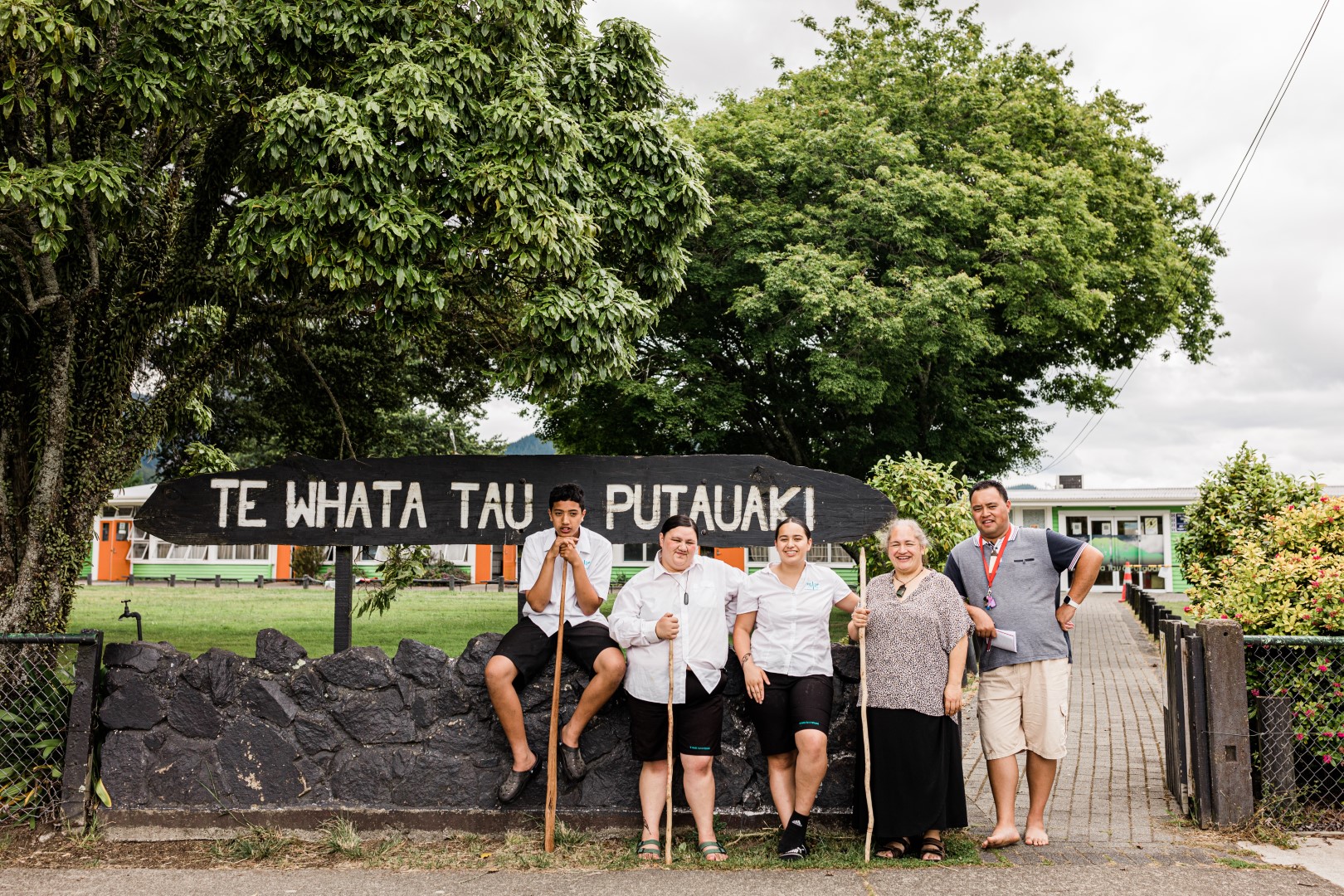 Makarita Hunia (Ngāti Awa, Te Aupōuri, Ngāti Pikiao) has been teaching there since its beginning in 2012. "I am enthusiastically committed to teaching Te Pūtake o Te Riri (the commemoration of the New Zealand wars)," says Hunia. "I am one of the members of the committee that organises the commemoration of the battle Te Kupenga a Taramainuku10."
These days of commemoration are celebrated in different regions every year. In the past five years, the senior school (years 5- 13) has been to Taranaki and the Far North to learn the haka, mōteatea and karakia of those tribes that pertain to those particular wars.
The teachers at Te Whata Tau o Pūtauaki pass on research skills so that students can learn deeply through inquiry. Many positive outcomes have been observed, for example, the students are seeing the connection between the confiscation of their tribal lands and the present-day situations they are living in.
Some people argue that teaching the history of wars between Māori and the Crown can be a major barrier to moving forward, due to fears it may create anger towards Pākehā. What have the teachers in Te Whata Tau o Pūtauaki seen?
"When students encounter racism, they can recall the strategies they learnt with the support of their teachers," says Kaareen Hotereni, another teacher at the school. "This enables them to think critically about how to respond to those types of attitudes and abusive actions." With the support of their teachers, students can find a way forward to solve these issues, in a way they can move positively into the future.
"When students encounter racism, they can recall the strategies they learnt with the support of their teachers … and think critically about how to respond to those types of attitudes and abusive actions."
According to these teachers it is essential that students learn about the history of colonisation of their region. It provides them with the confidence to stand tall and be proud of who they are. If they do not learn this, they will most definitely be negatively affected.
"If you go back 20 years in time, those histories were not taught to the children, it is a beautiful thing that it can be taught these days," says teacher Te Rangihaeata Hare (Ngāi Tūhoe, Mataatua waka). "The main learning within the histories curriculum is that we need to search for a way to pave our future for our children and grandchildren. When they grow up, they will stand on our marae, that is the main goal, that they would carry this body of knowledge into the whole of New Zealand." Hare says the job of kaiako is to "seek the knowledge of old, teach us in the present, and to guide us into the future."
Tamariki need to be filled to overflowing with knowledge. In time, when they are adults, they can choose what is the best understanding for every different situation they encounter. That is to say, that they would be a wise leader for their tribe.
What do the teachers have to say to the mainstream schools where Māori knowledge is limited and difficult to access? "Go to the local marae," says Hunia. "Go to the rūnanga (tribal authority). Go and simply listen first."
"Go to the local marae, go to the rūnanga. Go and simply listen first."
In Whaea Kaareen's opinion, even though each story is shared differently on every marae by different elders, that is the beauty of Māori knowledge, all of these stories are considered as true: "Don't be afraid … Just listen … Seek. Don't remain stuck in your ignorance … Be brave."
I honour these chiefly and unique adornments from Mataatua waka who stand as an example for us all. I have no words adequate enough to acknowledge the work you are spearheading in the teaching of our histories.
---
And my bird flies upon these noble words to mihi to all of the teachers in New Zealand. Arise! Stand strong! By teaching and learning you can begin to repair the misdeeds of the government that has been silent for 180 years. It is the children who have been awakened that will find solutions to move forward with integrity. They will follow the path of Tāwhaki, so that the seeds that were sown from Rangiātea may live abundantly. We will never be lost. May we have compassion towards each other. Tihei mauri ora.
---
References
[1] In 1916 my great grandmother went to Levin Primary school. There the teachers beat her because she only knew how to speak Māori. She was deeply impacted, and as a consequence she chose that her children would not learn te reo or its values. We nearly became extinct Māori as a whole whānau. Whakatupuranga Rua Mano has been vital in revitalising us as Māori.
[2] This is a famous saying of Pāpā Sean Ogden, a teacher at Te Wānanga o Raukawa.
[3] This strategy started in 1975 in Ōtaki, the elders of Raukawa Toarangatira and Te Āti Awa established it in order to revive our language, culture on marae, within whanau, hapu and iwi in the lands of these tribal allies. "Our people are our wealth, our language is our treasure, the marae is our principal home, self-governance is our goal."
[4] Otaki Historical Journal, 2004, v.27
[5] There was also a combined performance held at the Civic Theatre in Ōtaki. The mōteatea, haka, patere and songs were beautifully sung by all.
[6] 49% are from Ngāti Raukawa
[7] I would also like to acknowledge all of the workers in Aotearoa's schools who are helping to pass down the histories and stories of the people of the land.
[8] It was held in parent's personal homes at that time.
[9] Rotohiko Haupapa is a chief of Ngāti Whakaue.
[10] This battle was held at Te Teko, between the Crown and a hapu of Mataatua, Ngāti Rangihouriri. Te Taiwhakaripi was the name of that ancestor involved, and it happened shortly after the murder of Carl Sylvius Völkner at Ōpōtiki.