As Auckland suburbs go, Oranga is not well known. None of the city's main roads go through it and there are no commercial or industrial landmarks within its boundaries. Nor are there any recreational attractions. In a weekend, while the foreshore boardwalks of neighbouring Te Papapa hum with cyclists and runners and crowds stroll Cornwall Park and Maungakiekie, the tiny suburb between then remains tranquil.
Oranga is a quiet place: a bunch of neat streets filled with state-built houses from the fifties and sixties, a school, a sports ground and a few corner shops. It's the community where my family, my mates and I grew up – and it made us who we are.
My family lived in a street that backed on to Oranga Primary School, which was pretty much our backyard. From 1988 to '93, I spent almost all my time there, in class from 9am to 3pm, then playing on the fields until it got dark and Mum called for us to come home.
Back then everyone in Oranga knew everyone else and we kids were like a bag of mixed lollies, a collection of cultures and personalities pulled together by the state housing project. Looking back, we might have been living on struggle streets, but our lives had a richness that was fed by the community and our school that was its beating heart.
"Our lives had a richness that was fed by the community and our school that was its beating heart"
So many of us kids formed lifelong friendships there and when we get together, we fondly remember the teachers who helped us to build pride in our identities and a sense of belonging.
I learned about my own heritage through the school's Cook Island Group, but also experienced the cultures of my friends through waiata and dance. Diversity was normal and celebrated.
We had so much fun and excitement. I vividly remember Book Parade days, where teachers and students dressed up and talked about our favourite characters. I still recall as a five-year-old being in awe when our teacher Miss Penharwood was replaced by Mrs Wishy-Washy. That day I came to school as the hard-working Cinderella while a friend appeared as the pretty Cinderella. I confess to having pangs of jealousy.
Dressing up was also part of tabloid sports days. We would arrive in our house colours and move around the school together in mixed age groups. Pride in your house was part of belonging. I am still a staunch supporter of Totara House.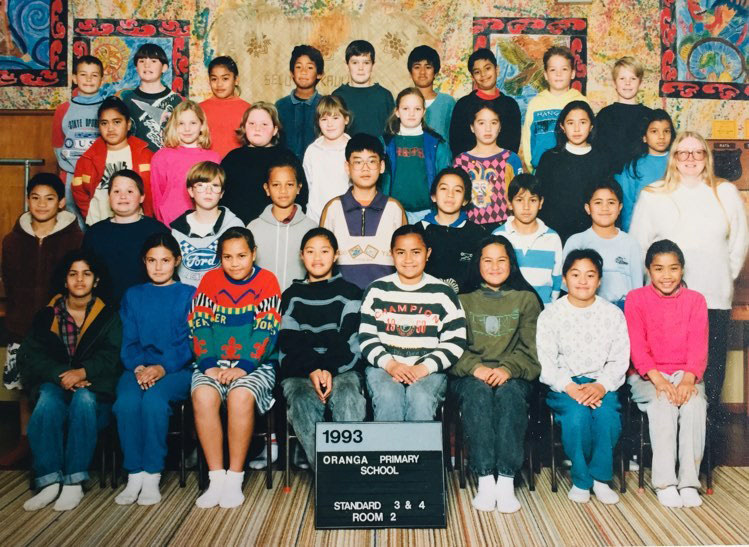 School was a place where you learned to express yourself. I remember days filled with singing, storytelling and creativity. In my final year, my teacher was Mrs Sutherland, who worked to instill us all with her own confidence. I'm sure it was her influence that lead to a group of us becoming educators ourselves. My teacher friends Tabitha Kaiser and Rangi Neho are today role models for their school communities.
All of our teachers seemed to go well beyond their classroom mahi. They reached out into the community. Over the summer months, Mrs Findlay, who had spotted my running talent as a five-year-old, would each week bundle me and my siblings into her car, and alongside her own kids we would travel to Three Kings-Roskill Athletic Club to run, jump and throw. I also recall her taking us to compete in relays at the Easter Show and to cross country events at Te Papapa. There was football and netball at neighbouring Ferguson Park, where I learnt the skills I still use for my club in the North.
"My teacher was Mrs Sutherland … I'm sure it was her influence that lead to a group of us becoming educators"
Gala days, camps and cultural festivals were always highlights on the annual calendar. They drew the community together and were real expressions of whakawhanaungatanga.
On the day of the gala, there were food stalls and performances and we kids would roam around the school with our friends, always under the watchful eye of uncles and aunties from the surrounding streets. It was hard to get in to trouble.
Our final year school camp at Peter Snell Youth Village holds special memories. I still can still see the look of panic on the face of my whāngai brother as Mum cruised down the flying fox. I remember the blindfold as my buddy navigated me through the Burma Trail and recall the sense of relief that my friends and I felt when we had gone down the mudslide before a student tried to stand on the way down. He fell, was rushed to A&E and returned with a broken leg. There was no more mudslide after that.
I swear I recall the songs we sang by the campfire and I treasure the group photo that our teacher gave us all as a Christmas card at year's end.
As teachers, we always wonder about the impact we have on tamariki, but from my own experiences at school I know how great teaching can influence kids for life. I still occasionally bump into teachers I had at Oranga. Many are still teaching and I'm able to thank them for helping me become the educator I am today. My focus as a teacher is very much what I observed in them, building strong relationships and a sense of belonging for children and families and being visible in the community.
***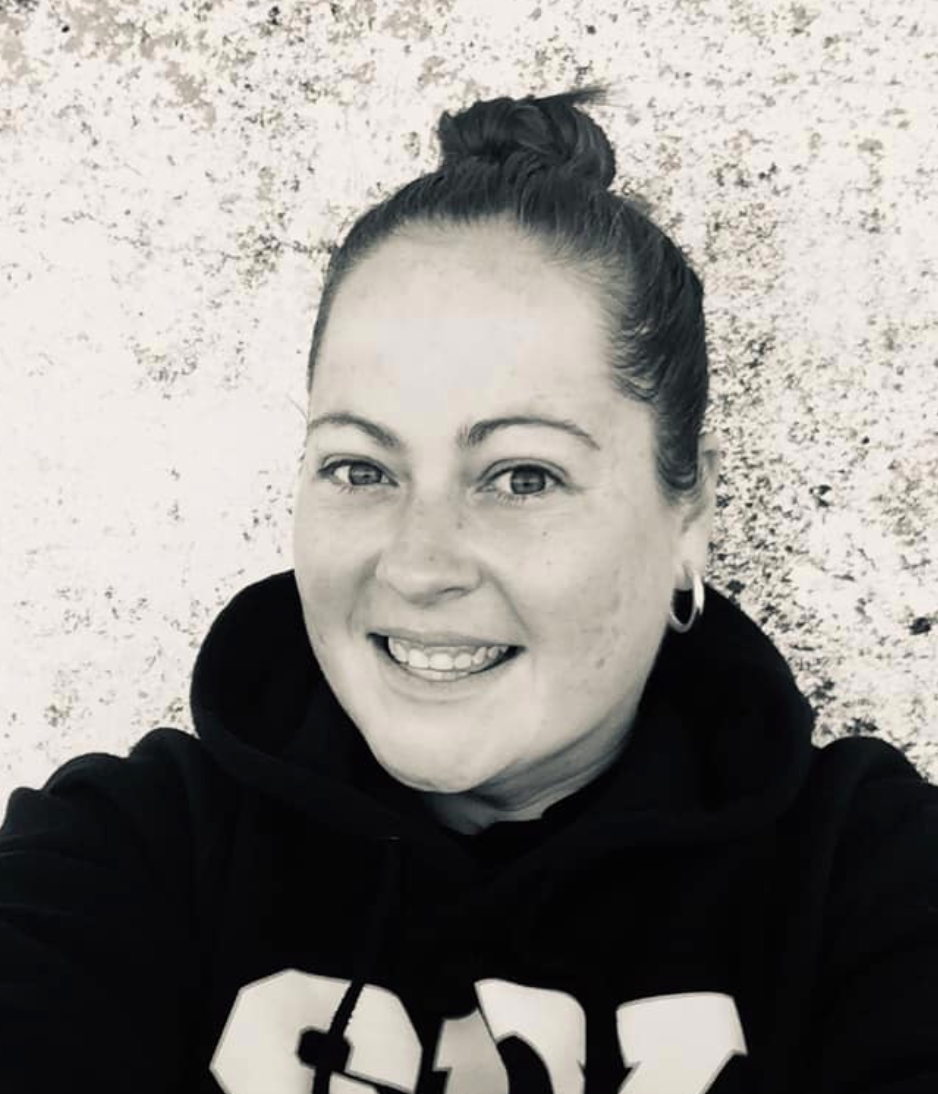 Bridget Lummis took up the principalship of Oranga Primary School in 2019 and was immediately struck by the strong sense of community.
"Oranga is a community that wears its heart on its sleeve and the welcome I received was warm and genuine. It felt like home right away."
The school is still the hub of the community.
"At the end of the school day our parents walk here to pick up their children in the same way previous generations did. They stand around and chat to each other and the teachers. There's still that neighbourhood feel and that's really important to us," says Lummis.
"At the end of the school day our parents walk here to pick up their children in the same way previous generations did"
"The children go home but are soon back, having fun in the school grounds until it starts to get dark. This is their place and they're often here on the weekend too. We have a bike track and Mums, Dads and kids come and bike around."
While the culture of the school has remained intact over time, it has experienced some change. Central Auckland Specialist School has three classrooms at Oranga, adding to the diversity of the school.
"The children come into our mainstream classrooms and join in with the learning. That adds to the inclusivity," says Lummis. "At our school everybody is different and that is normal. It's part of what makes us special."
Oranga remains a Pasific enclave with the strong Tongan community making up 45% of the school roll and Māori children around 20%, but there has been a growth in the Pākehā population over the years. These students tend to be from lower rises of One Tree Hill, where over the years private investors have bought many of the state houses for renovation, often subdividing the generous sections. The intensification has seen the school roll rise to 380 and there is preparation for further growth as a major new housing development gathers pace. The Oranga Development will see 338 older state homes replaced by almost 1,000 new dwellings, both publicly and privately owned.
"At our school everybody is different and that is normal. It's part of what makes us special"
"We are already developing new buildings to accommodate the roll growth," says Lummis. "Part of that is a new Innovative Learning Environment. It's exciting but at the same time we are mindful of keeping our small school and community feel."
Critical to that is maintaining the focus on multiculturalism. For many years Oranga School has held a biannual cultural festival which is a major community event. It is something which families become heavily involved in and is a source of pride for the teaching staff.
"Our staff are quite exceptional in their community involvement," says Lummis. "They routinely turn out for fono and hui and the community really values that engagement. It's the Oranga way and always has been."