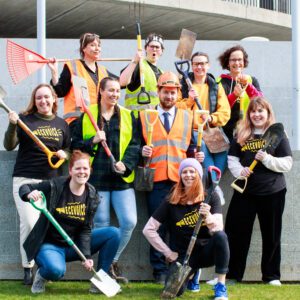 Chloe Lundie-Hodge
Early childhood teachers are shovel ready
Last Friday, ECE kaiako and their supporters across the country showed that ECE is primed for investment, by sending their 'shovel-ready' photos to key decision-makers in a day of action.
Qualified ECE teachers are paid on average 24% (and up to 49%) less than their Kindergarten counterparts, despite doing what is effectively the same job. Now, ECE teachers are campaigning for fair pay: parity with Kindergarten.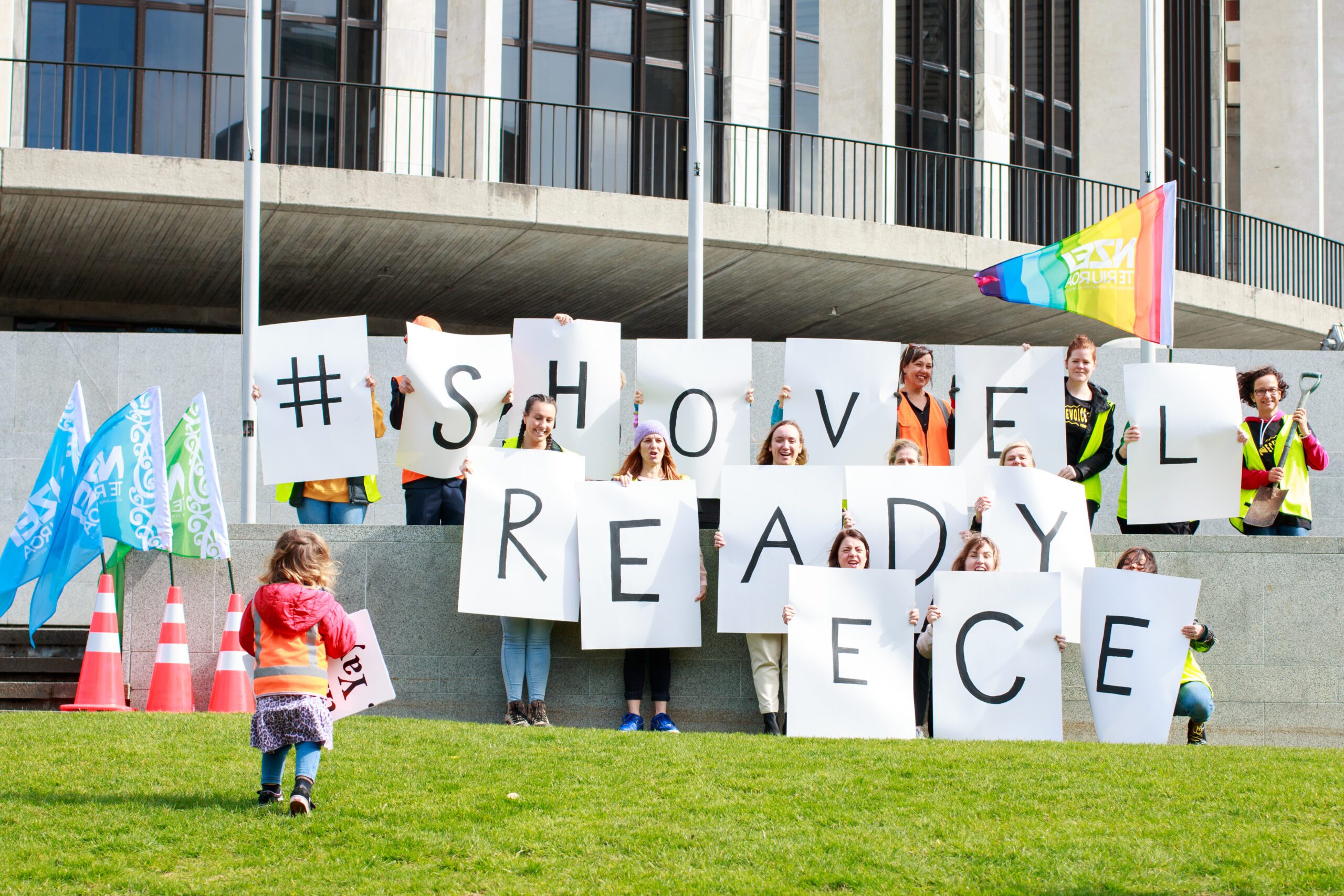 'Shovel-ready'. The political catch cry that we have been hearing steadily over the past few months as we face the consequences of the Covid-19 pandemic and construct our plan to move forward. Councils around Aotearoa New Zealand have been given the green light by the government to accelerate "shovel-ready" infrastructure projects which will have public or regional benefit, can support people back into the workforce, and will enhance sustainable productivity in the future.
When I hear these criteria, all I can think is, "That is us! That is the early childhood sector. ECE is shovel-ready!" Whether in a real or virtual sandpit, throughout each alert level we have been prepared with our buckets and shovels, ready to do the mahi needed to get Aotearoa moving. During lockdown we were there for whānau for guidance, for new learning, for respite. We were open as soon as possible so whānau could return to the workplace, or just have a well-needed break. Education has been a blueprint for how to get back to work most productively, as quickly as possible. Given this, I reckon our sector is deserving of similar economic stimulus and political attention being given to roads, tunnels and bike paths.
The early childhood sector has spent decades demonstrating to our nation that investment in our social infrastructure is just as valuable (if not more) as the concrete, bricks and steel politicians seem to love way too much every few years. ECE teachers and support staff lay the foundations for lifelong learning; we dig for, plant and harvest socio-emotional growth; we support whānau to construct stronger relationships with their most precious taonga. We are always shovel-ready!
"[T]he majority of early childhood kaiako doing these constructive things for our children are underpaid and undervalued … We urgently need to fix this pay gap"
Early childhood has enabled our essential services, construction, food production, farming and similar workforces to optimise their productivity throughout 2020. The benefits of investing more successfully in early childhood education will reap rewards for generations to come. The children we are working with now are the future of our nation's workforce – don't we want to ensure we will have fully nurtured the skills and qualities needed for the jobs available in 10, 15, 20 years?
When we undervalue teachers, we undervalue children and their education. It is time for us to inform political parties that the early childhood education workforce is shovel-ready, and we are expecting them to invest in the future of tamariki if they want our support this election. Can you dig it?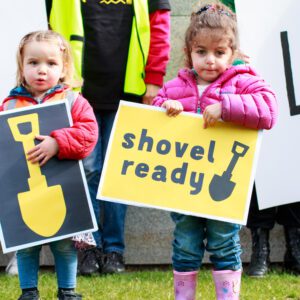 To find out more about how you can support ECE teachers, visit the website of the campaign for fair pay and quality in ECE: ecevoice.org.nz.
Chloe is an early childhood education kaiako in Wellington. They have been working in the sector for 10 years and are committed to showing wider society the significant value of the profession.