Is your mind your friend? My vision has always been for this statement to become a reality with our students – Cape to Bluff. As educators we have the most rewarding opportunities to equip and empower the students in our care to understand their value, and the value of others. Educationist Nel Nodding's writes, "[O]ur aim should be to encourage the growth of competent, caring, loving and lovable people." These wise words are the core of my teaching philosophy. My name is Sam Hayden and I'm currently in the twelfth year of this teaching adventure at Northcross Intermediate.
Aotearoa New Zealand's challenging mental health statistics continue to motivate my inquiry into more healthy and productive solutions to the hauora of our students. Solutions that equip our students with effective tools to navigate life. Professor of Education Frank Pajeres writes: "Many students have difficulty in school … because they are incapable of believing that they can perform successfully … teachers should pay as much attention to students' self-beliefs as to actual competence." The quality of our students lives and their relationships is fundamentally impacted by their self talk and self belief.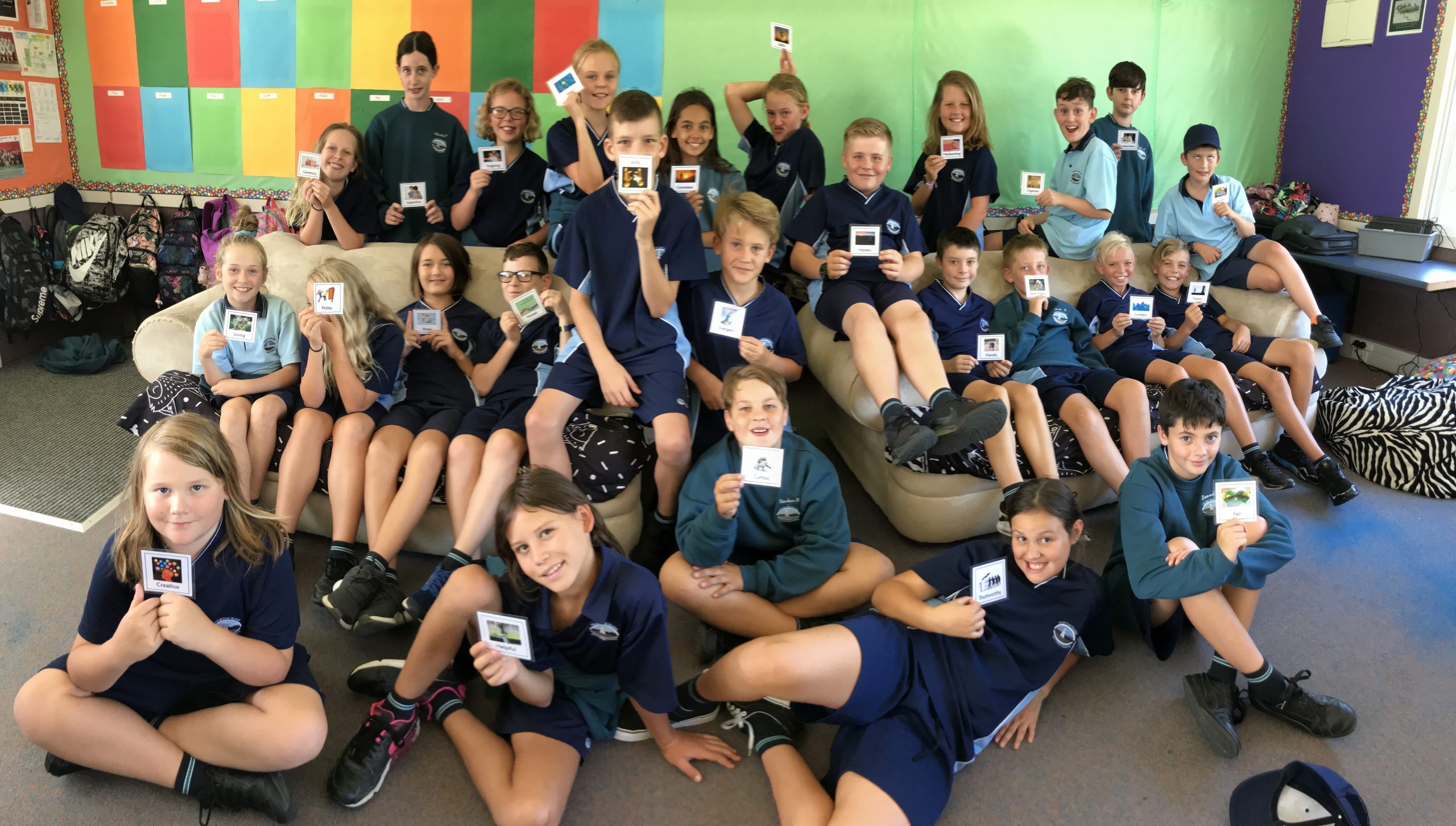 Over the last decade I have developed a simple programme called "Add Value" that develops my students' minds to become increasingly their friend. It was designed to bring further transformation to the mental and emotional intelligence of our learners. This programme is by no means a magical pill; rather it's a strategy for educators to add to their toolkit. There are several components, but the core of this programme focuses each week on front-loading vocabulary centred around positive regard for self and others. The structured application and exploration of that vocabulary has two simple yet powerful formats: "Time to Shine" and "Strength Cards".
"Time to Shine" involves the entire class discussing a student's observed strengths. For example a student shared,"What I admire about Abby is the resilience she shows … in class challenges she doesn't give up … she is really caring and helpful when others are stuck." Aristotle summed it up beautifully in his statement, "We are what we repeatedly do." So, repetition is key to embed a deep seated understanding of their value, and their peers.
"The quality of our students lives and their relationships is fundamentally impacted by their self talk and self belief."
The "Strength Cards" activity focuses on building vocabulary. For as the philosopher Wittenstein wrote, "The limits of my language are the limits of my mind." I have created 40 picture cards each with a different strength such as: persevering, respectful, curious, thankful and courageous. Psychologist Russell Dean writes how "…we can use our strengths to build solutions … to apply in everyday life." Through weekly sessions, students break down the understanding and implementation of their strength based language.
It is crucial that these discussions use praise that is specific, authentic and transferable. For as Psychologist Carol Dweck said, "We can praise wisely… praising the process that kids engage in: their effort, their strategies, their perseverance, their improvement. This creates kids who are resilient."
Feedback from students, staff and community has been incredibly rewarding. A DP/ parent wrote, "These strategies helped our son develop confidence and coping strategies … often reminding us at home to do the same." A Year 4 student replied, "…it taught me to speak positive to myself and focus on my strengths. I realised that people actually care about me." Reflecting on the benefits of this programme, I wondered if this approach would stand the investigation of wider application and more rigorous inquiry, and therefore be more evidence based. If successful, it could become another efficient tool to add to the teacher toolkit.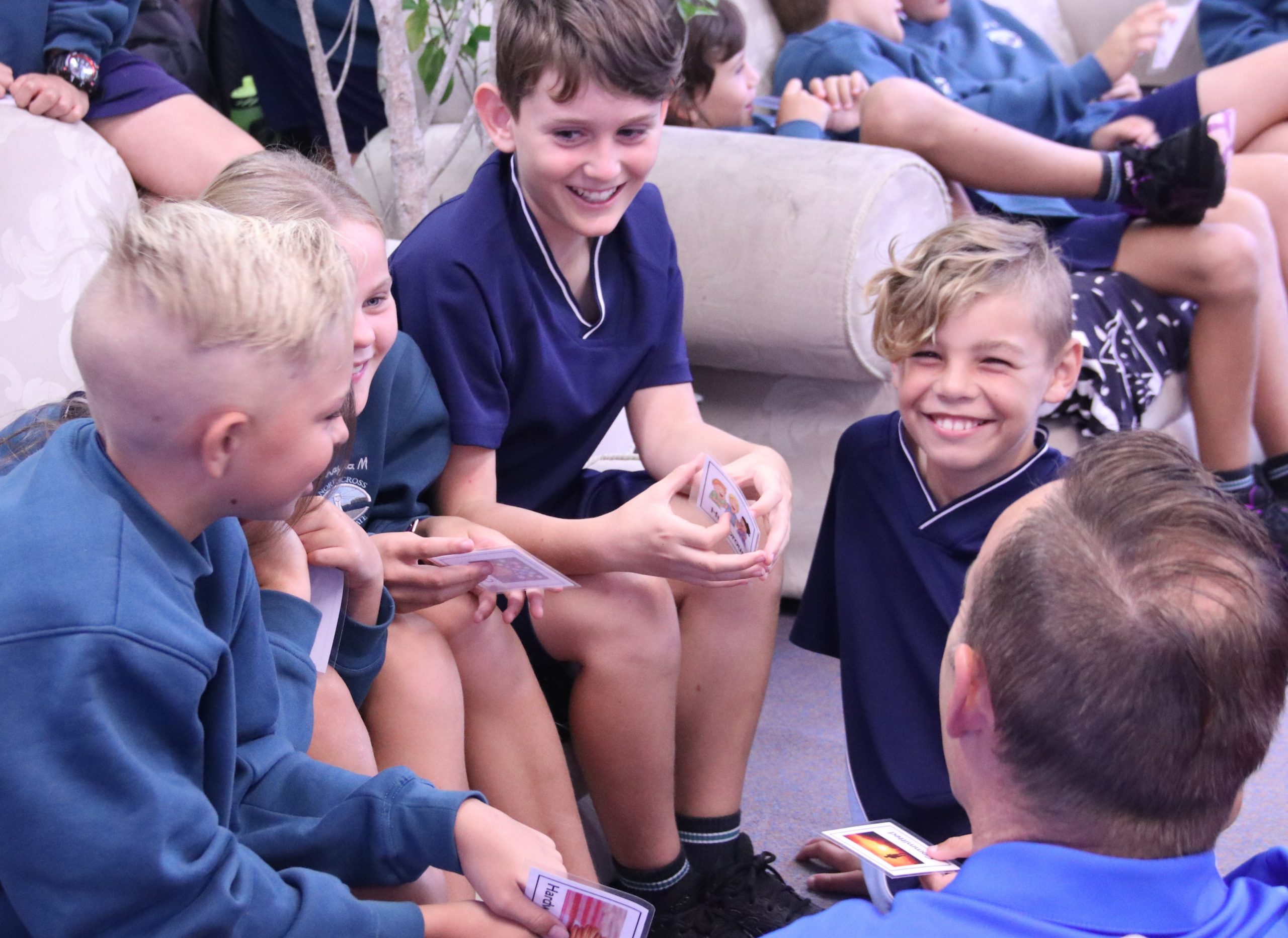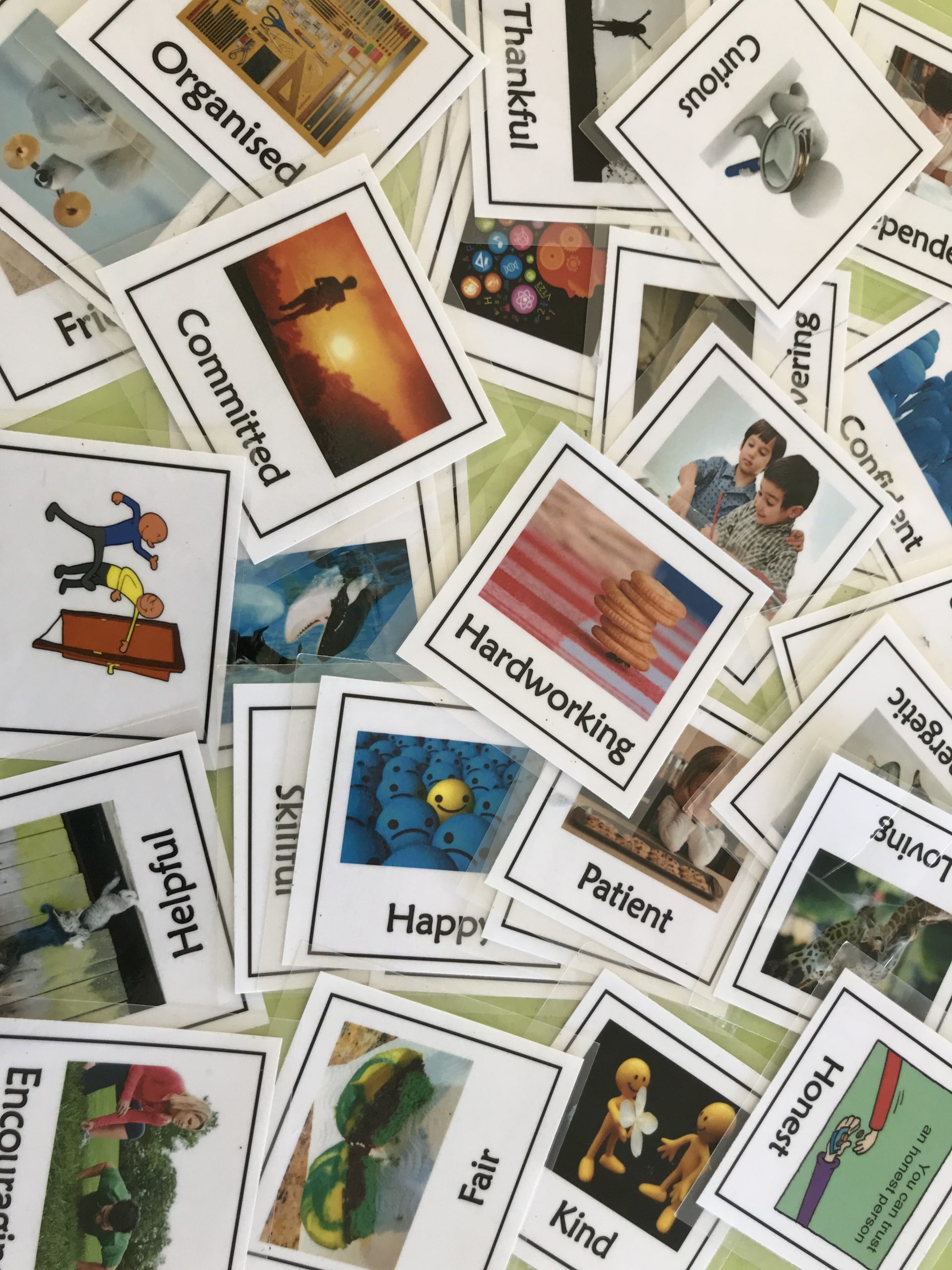 So, throughout 2015, a portion of this programme was trialled under the supervision of Massey University lecturer, Graham Jackson. Thirteen teachers, from eight different schools (350 students) agreed to participate. We covered a range of deciles and year levels. Due to my amateur facilitation methods, reliable evidence from only 87 students was measurable. To evaluate the effect of this programme we utilised four methods of assessment: a student self-esteem questionnaire, teacher reflections, Running Record reading data and feedback from students, staff and parents within the community.
To track and measure their self-esteem, students filled in a Rosenberg Self-Esteem Scale (RSES) Survey. It provides 10 statements for students to rate themselves on such as: "I feel that I am a failure", "I think positively about myself", "I feel I do not have much that I am pleased about in my life", and "I like being myself". The scale provides a survey score between 0–30. A score less than 15 is an indication of problematic self-esteem.
Comparing the results from the Term 1 and 4 RSES data, the average student's understanding of their global self-esteem increased by 9%. Final results showed that 11 of the 12 at risk students (who scored less than 15) identified at the beginning of the year made an average of 37% increase. In contrast, between Term 1 and Term the 4 RSES scores of 60 students' self-esteem increased, 19 students dropped in score (14 of whom still maintained a high non-problematic score) and 8 students remained the same.
Analysing the data from the RSES questions, some significant shifts were made. For example, in response to the question, "On the whole I like being myself", the response rose from 65% to 90%. In response to the question, "I feel that I do not have much that I am pleased about in life", this category dropped from 35% to 5%. That was my highlight, seeing 95% of our students having the awareness of aspects of their lives that were pleasing. The Running Records reading data showed the average student advanced by 3.5 levels.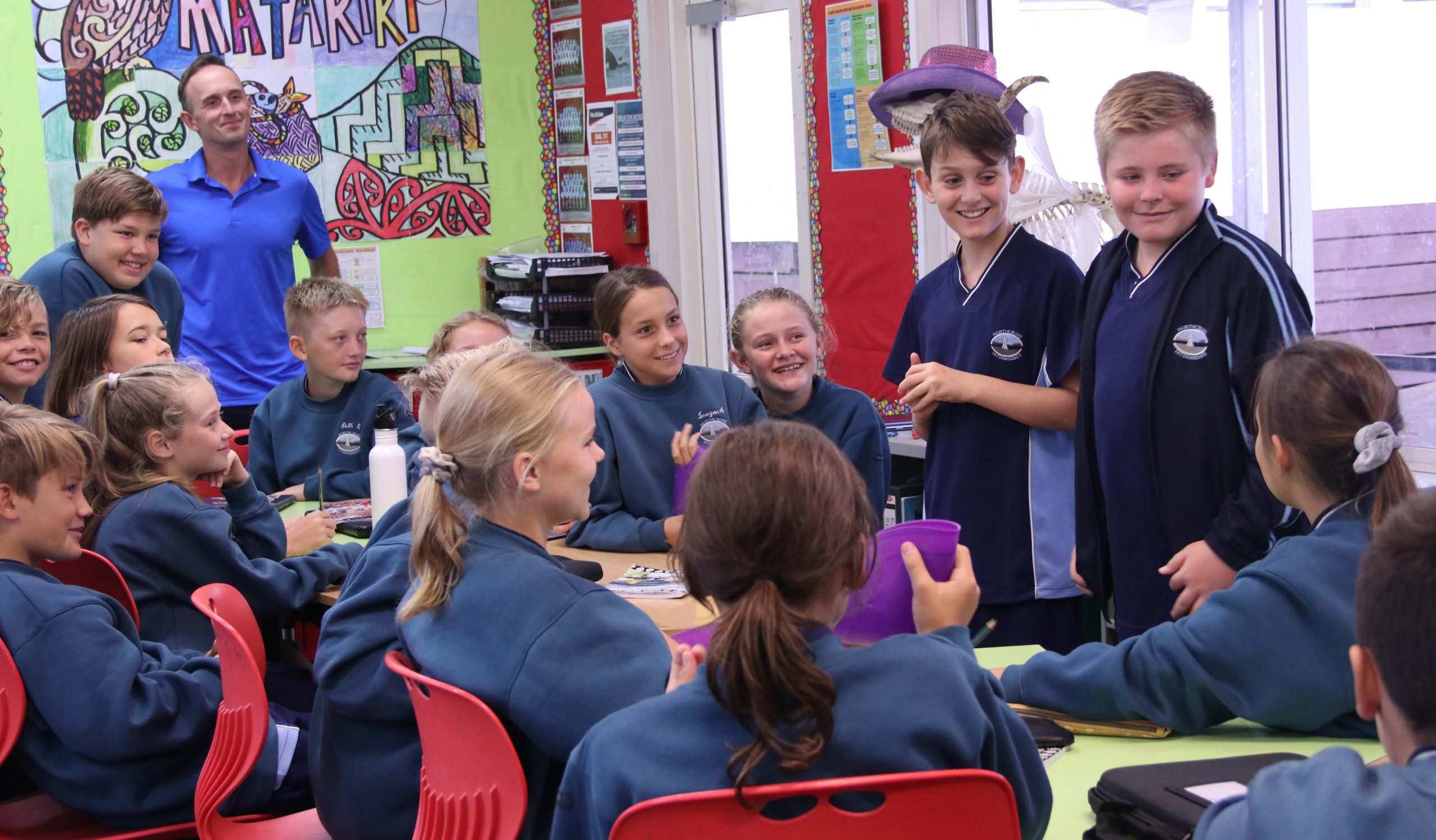 Reflections across the board were unanimously constructive. Two teachers wrote, "…by the end of the year, my class was one of the kindest and most supportive classes I have ever encountered", and "this class has the highest EQ I have seen in a class in the last 20 years of my teaching". A principal wrote, "This programme … spreads a positive energy and a sense of collaboration throughout the staff, students and school community." Two parents replied, "Things changed when my son was exposed to this programme … he started to believe in himself – he thrived", and, "Since participating in this programme I have noticed a remarkable difference in my son. There are no longer negative comments coming from him about his learning ability." And finally, a teacher who observed this programme said, "This is what our kids need!"
I am truly grateful to all the teachers who enabled this intervention to become a reality. A massive thank you to Graham Jackson for your encouragement and insight throughout this process. Reflecting back over the evidence gathered, it was pleasing to see the growth in student identity, self-esteem, and achievement, all of which I hope will have an impact on improving our nation's mental health statistics and further strengthen our students skillset to navigate life. Through the repetition of simple, little activities, it was encouraging seeing a 9% shift in their global self-esteem. As mentioned previously, this programme is by no means a magical pill, but simply another efficient tool to add to the educator's toolkit. A tool that will further equip our tamariki with a mind that is their friend!
Arohanui!
---
For more information contact Sam on: samh@nxschool.kiwi