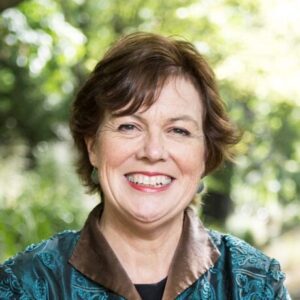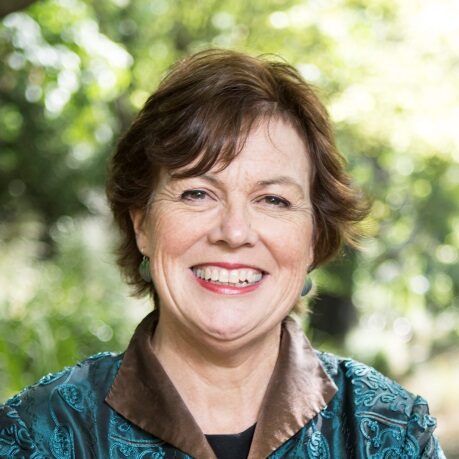 Dr Bronwyn Hayward
How do we support tamariki as citizens growing up in a chaotic climate?
As a political scientist interested in children's futures and serving on the IPCC (Intergovernmental Panel on Climate Change), an international science body that produces regular reports on the state of the world's climate, I worry a lot about our changing climate and the implications for children and future generations. What I am grateful for however is the support, interest and mahi of teachers and colleagues working in Early Learning in the English and Māori medium. Their efforts are vital to helping support children who will face increasingly chaotic climates in their lifetime, including risks of more severe storms, flooding and coastal erosion impacting homes, droughts and increased wildfires, the spread of new diseases and heat stress.
I have conducted studies with children and young people aged 8–24 living in in Ōtautahi/Christchurch which were published in Children, Citizenship and Environment in 2012 and updated in a new #SchoolStrike edition just released for 2021. In those studies, we identified three very different ways children see their citizenship and their relationship to their community and wider environment. I call these the FEARS, SMART and SEEDS models of citizenship. Here I want to argue that the SEEDS model is most useful for children. The skills and attributes of the SEEDS citizenship model also fit most closely with the underlying philosophy of the Te Whāriki curriculum. However, as teachers we also need to understand the FEARS and SMART citizenship ideas that influence the action and expectations of many children.
In a rapidly changing climate we need people who feel they can make a difference and speak up about the support and action they need. Sadly, not all children are learning to think of themselves as citizens who can make a difference in their community. Some children struggle to experience citizenship as any form of democratic participation or belonging. Their daily experiences of domestic violence, poverty, increasing securitisation and threat of environmental risk and disaster can inhibit their capacity for citizenship. I call this a FEARS model of citizenship.
"In a rapidly changing climate we need people who feel they can make a difference"
Children who experience citizenship as FEARS express a "Frustrated sense of agency" – feeling they are unable to effect change in their local community for the reasons noted above. These children also often feel "Excluded" from their environment. Perhaps they simply can't reach the park because of "big" roads, but less obviously and more concerning we are seeing an international rise of exclusionary policies that seek to build walls and create divides between those children and whānau who are accepted as members of "our" community and those who aren't.
In this situation, feeling powerless and excluded, citizens of all ages often look for strong "authoritarian leadership", someone who can sort things out, and problem-solving skills are reduced to an angry sense of "Retributive justice" (looking for a person or a group to blame). In this pathology of FEARS children often experience a "silencing of political imagination": they simply can't imagine how to effect change. More troubling, we are also starting to see how in their FEARS, citizens can be more at more risk of believing conspiracy theories or disinformation.
Luckily, not all children experience being a citizen in a changing world in ways as troubling as the FEARS model. In our studies we have identified about a third of children who have more positive experiences and often see themselves reflected in what I call the SMART model of citizenship. This model involves children taking personal responsibility and exercising "Self-help agency", that is, feeling they can make an individual difference to issues they care about. Children often learn how to do this by engaging in "Market participation", such as learning to shop ethically and developing new greener products. When children are socialised into this SMART model of environmental citizenship they are also encouraged to develop contract ideas of justice of "A priori justice" – learning how to undertake actions in expectation others will also play their part and do the right thing (I will if you will). This SMART model of citizenship also encourages children to think being a good citizen means we regularly vote ("Representative decision-making"), and their political imagination is encouraged to focus on "technological transformation" or creating new innovative ways to address common problems.
Don't get me wrong, we desperately need citizens who can take personal responsibility and we need new thinkers who can invent new products. But I argue the net effect of teaching SMART citizen education is a thin environmentalism in which children can feel overwhelmed by the large, complex problems like climate change. They also don't learn about how to address the underlying drivers of environmental and social injustice, so the causes of our changing climate remain unchallenged.
Luckily, not all the children and young people we interviewed were fearful or expressed thin environmental citizenship. Some have had opportunities to learn about citizenship in ways which I argue offer more promising foundations in times of dangerous climate change. I summarise these experiences as the SEEDS of strong ecological citizenship. These experiences include: Social agency, Environmental education, Embedded justice, Decentred deliberation and Self-transcendence. I briefly introduce these experiences here.
"Learning how to act with others to make a difference is vital"
"Social agency" is where children learn how to take action and make a difference with others. Climate problems are big problems and tackling them as an individual can leave people feeling burnt out or helpless so learning how to act with others to make a difference is vital. "Environmental education" points to how it is important that children and young people learn about the science behind our human and non-human environments, but they need more: they also need a chance to develop a sense of place, learning "environmental education" by appreciating local areas including cultural stories about those places as well as science facts. Given how messy and complex the world is, children also need the skills to tackle "Embedded (or everyday) justice" – that is, learning how to make fair decisions in a planet of limited resources. Moreover, because the actions we take will have an impact on the lives children far away, they also need to learn how to discuss issues in local places and listen to the insights of others who are different from them. In politics we call this "Decentred deliberation", but it is simply learning to listen and share stories.
Finally, given how challenging the issues we face are, children and young people need the skills of "Self-transcendence" or the ability, as citizens, to think for the long term, beyond their immediate concerns and experiences, and to find support perhaps through older peers and grandparents, from religion or love of place to help sustain action over time.
I hope the new edition of Children, Citizenship and Environment (Routledge London) is useful for teachers and parents, and I thank the students, school strikers, activists and educators who have contributed exemplars and examples in the new edition.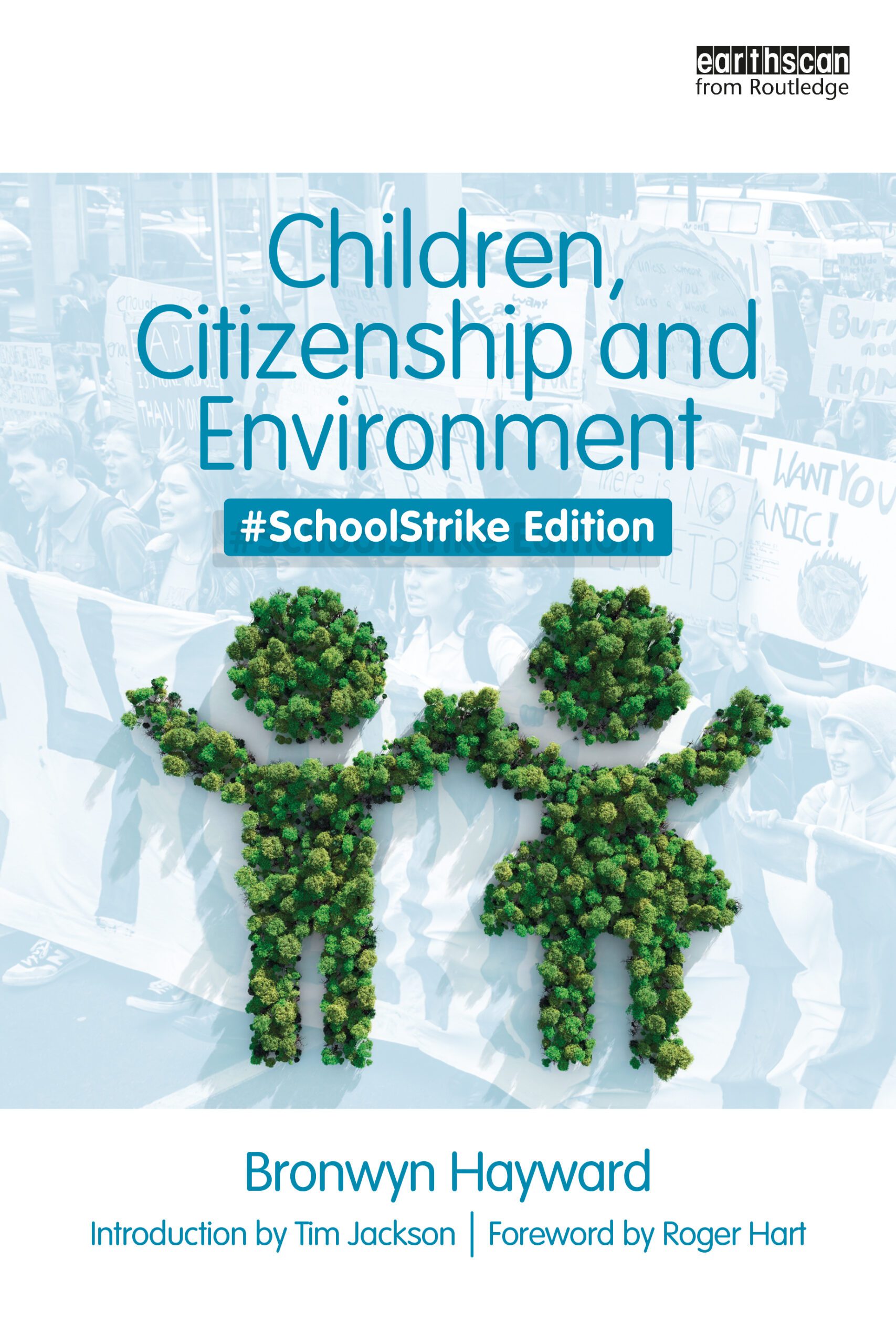 ---
Dr Bronwyn Hayward is a Professor in Political Science and International Relations at the University of Canterbury. She was a lead author for the IPCC special report "1.5°C" and is a coordinating lead author of the IPCC global chapter on cities and infrastructure. She was awarded a 2019 Kiwibank New Zealander of the year Canterbury local hero award in 2019 for her work on climate and youth.
Related Posts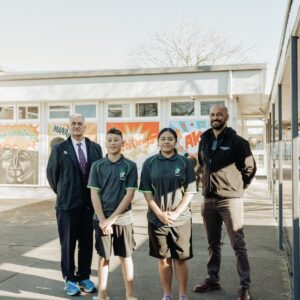 While many schools and centres were damaged by Cyclone Gabrielle, a few were forced into long-term closure with staff and children having to re-establish elsewhere. Ako talked to kaiako from three different institutions that found new premises, or were taken in by a neighbouring school or centre.