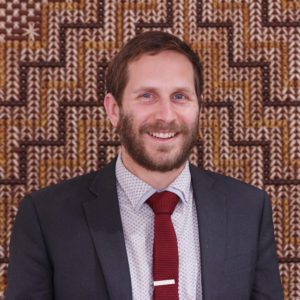 Liam Rutherford
Looking to the opportunity ahead
I'm not sure if it's the increase in grassroots movements, or the current government's desire to highlight climate change, but in the education sector there's a real thirst to be lifting our game. That's why we have chosen to focus this issue of Ako on our relationship with the environment, and especially on climate change. Trust me, we are not short on content and so we've decided to go wide.
In a memorable 1994 episode of The Simpsons, Lisa tells her father Homer that the Chinese use the same word for both crisis and opportunity. Homer responds, "Yes! Crisitunity!" While both Lisa and Homer were wrong (the Chinese term for crisis, wēijī, is frequently misinterpreted as meaning "danger-opportunity"), Homer's spontaneous word does convey the idea that when solving difficult problems we are often simultaneously presented with an opportunity.
After the Covid-19-shaped year that was 2020, and increasing urgency to act against climate change, we should look to the crisitunity ahead. With major social and economic restructuring in our future, we have an opportunity to make that future better. There is a genuine opening for us to use our recovery from Covid-19 – at a national, local and personal level – to put solutions front and centre that limit carbon emissions, strengthen workers' rights and ensure job security and fair pay.
This issue of Ako highlights some of the climate threats that are already facing educators and tamariki. Within their stories though, there is always the crisitunity to talk to young people about climate change in a way that inspires action and optimism – and in this issue you'll find many examples of how schools, kura and ECE centres are planting the seeds of environmental citizenship. There is also a piece on how Te Maramataka (the Māori lunar calendar) can be used in an education setting to help staff and tamariki reconnect with the environment and themselves.
Another article explores the "Just Transition" taking place in Taranaki as the region moves from a fossil fuel to a carbon-neutral economy. NZEI Te Riu Roa members on the ground are helping to support Taranaki's transition by highlighting the important role that ECE and schools play as change agents within communities. Climate change needs short-, medium- and long-term solutions from all of us. We hope the stories in Ako support you to find those solutions.
---
Liam Rutherford is the National President/Te Manukura of NZEI Te Riu Roa.
Related Posts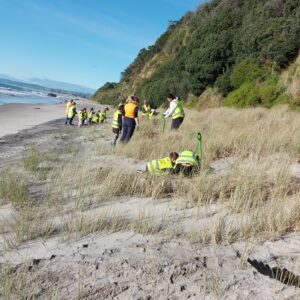 As we begin to see the effects of climate change, with storms, flooding and sea level rise, educators are finding ways to bridge optimism and reality in the classroom.