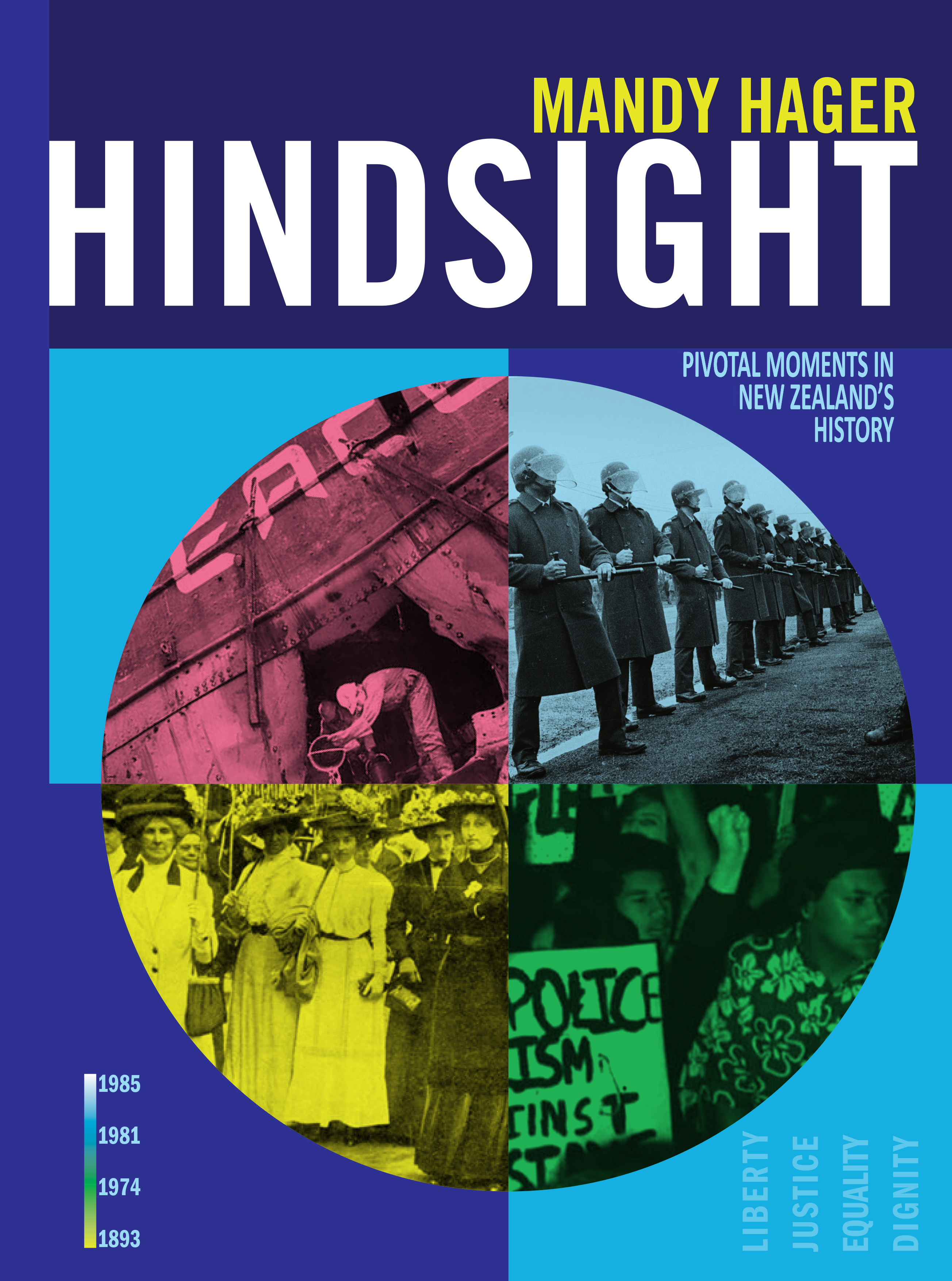 Hindsight: Pivotal Moments in New Zealand's History
by Mandy Hager (OneTree House)
Hindsight draws lines from four moments in history – women's suffrage; the Springbok tour; the Dawn Raids; and the sinking of the Rainbow Warrior – to other parts of our social, political and cultural history.
Throughout, acclaimed author Mandy Hager (best known for her award-winning novels for teens) asks the reader to consider social and moral contexts with questions like "Why Should We Care?" and "How Would You Feel?"
This is an ethically responsible approach that helps teach critical thinking alongside the facts and complexities of our history. Suitable for intermediate schools and above.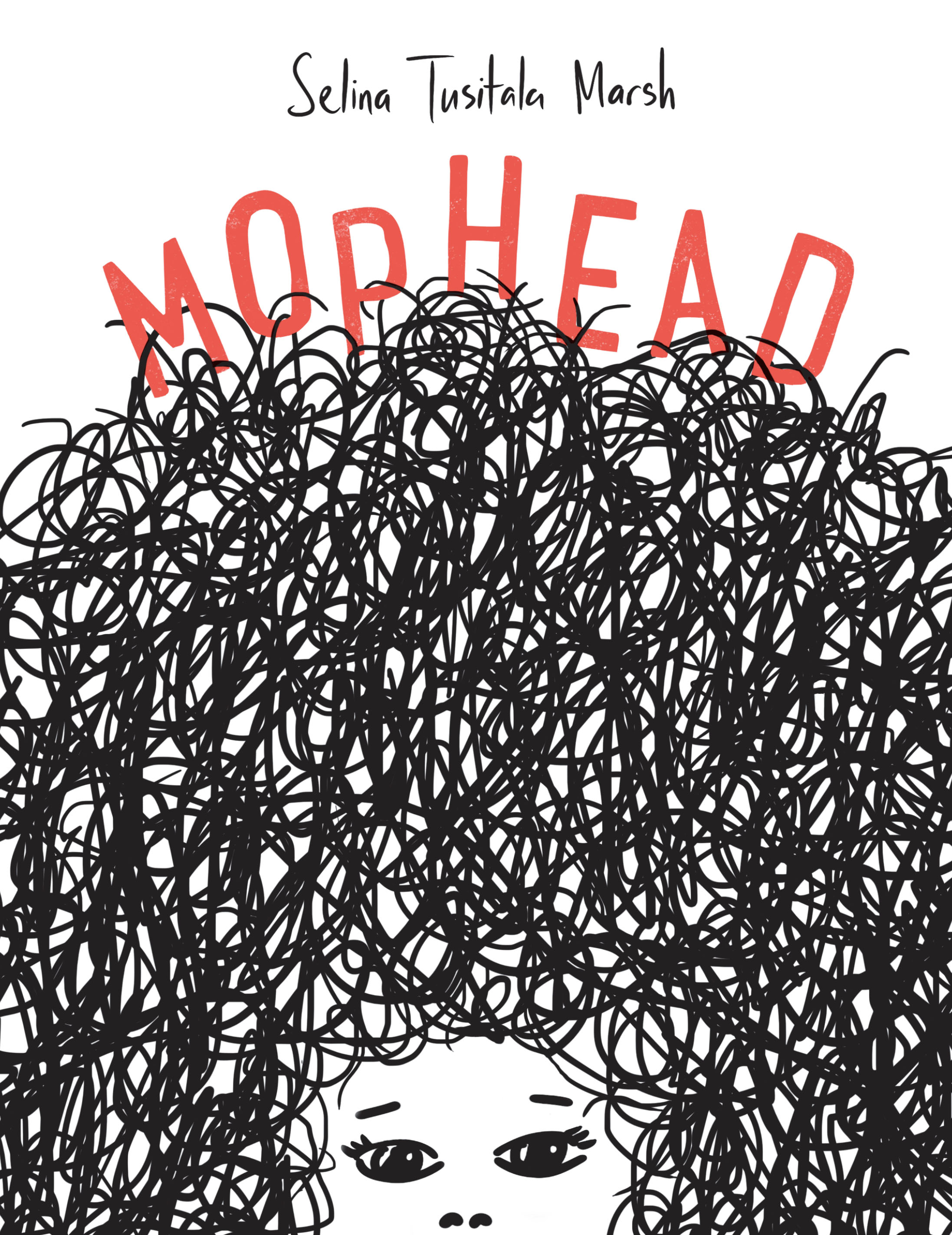 Mophead
by Selina Tusitala Marsh (Auckland University Press)
Selina Tusitala Marsh – English professor, former NZ Poet Laureate and Officer of the NZ Order of Merit – tells her life story in this "graphic memoir", which reads like a long picture book.
Starting with being teased for her wild, frizzy hair at age 10, Marsh discusses having mixed heritage (Samoan, Tuvaluan, English, Scottish and French), being switched onto poetry when Sam Hunt visits her school, becoming head girl, getting a PhD and performing for royalty.
A fabulous celebration of "wildness" and boundary-defying achievement for a wide range of ages.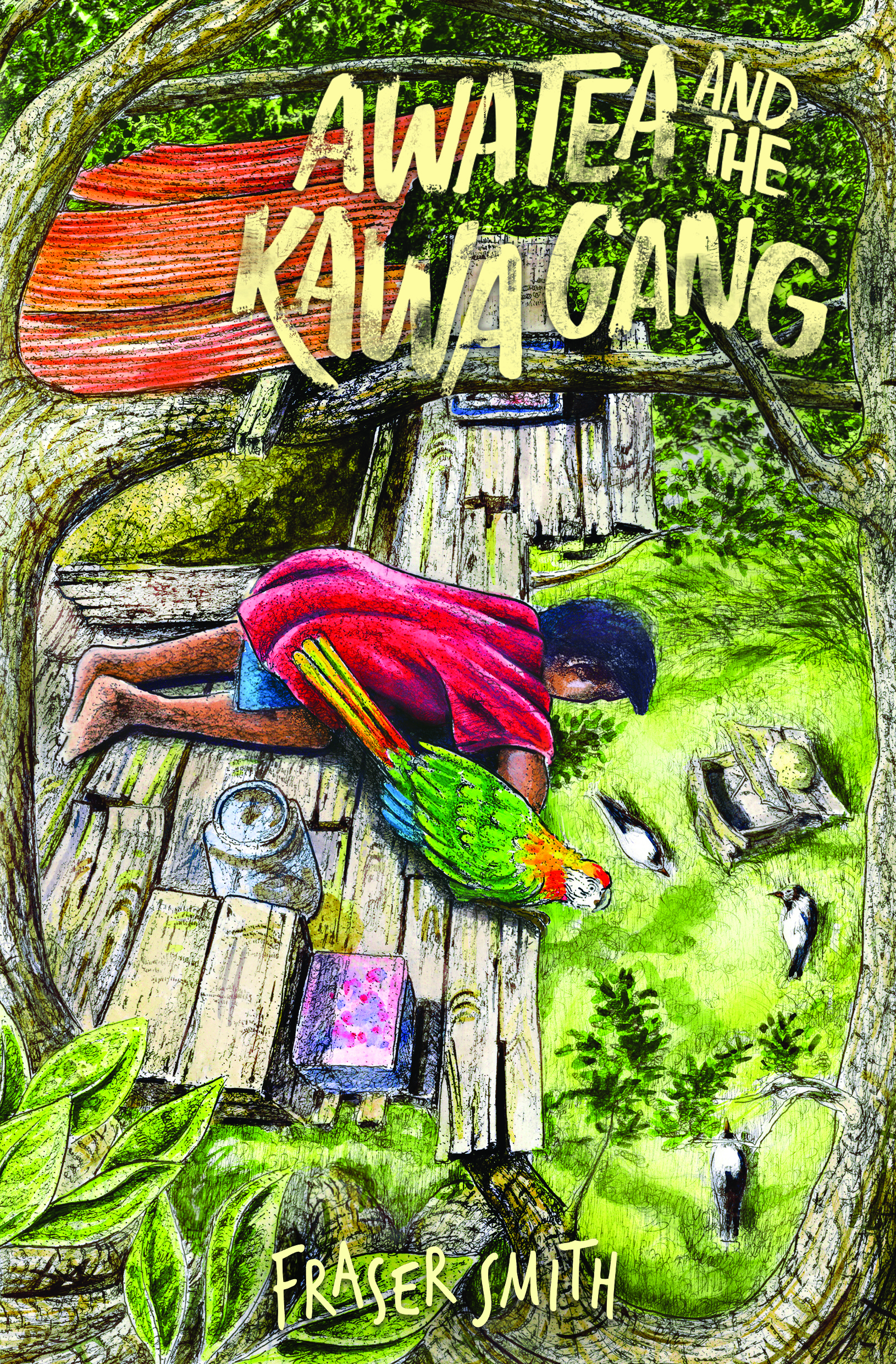 Awatea and the Kawa Gang
by Fraser Smith (Huia)
This novel for upper-primary children is the sequel to Awatea's Treasure, which was shortlisted for the NZ Book Awards for Children and Young Adults.

Author Fraser Smith is the principal of Oturu School in Kaitāia, and he has a real knack for the type of yarns that will engage reluctant readers.
Set firmly in the New Zealand outdoors, this story takes place during the school holidays. Awatea is staying at the beach with his grandparents, catching fish, sleeping outdoors, swimming in the sea and hanging out with a talking parrot. A tried and tested classroom read-aloud.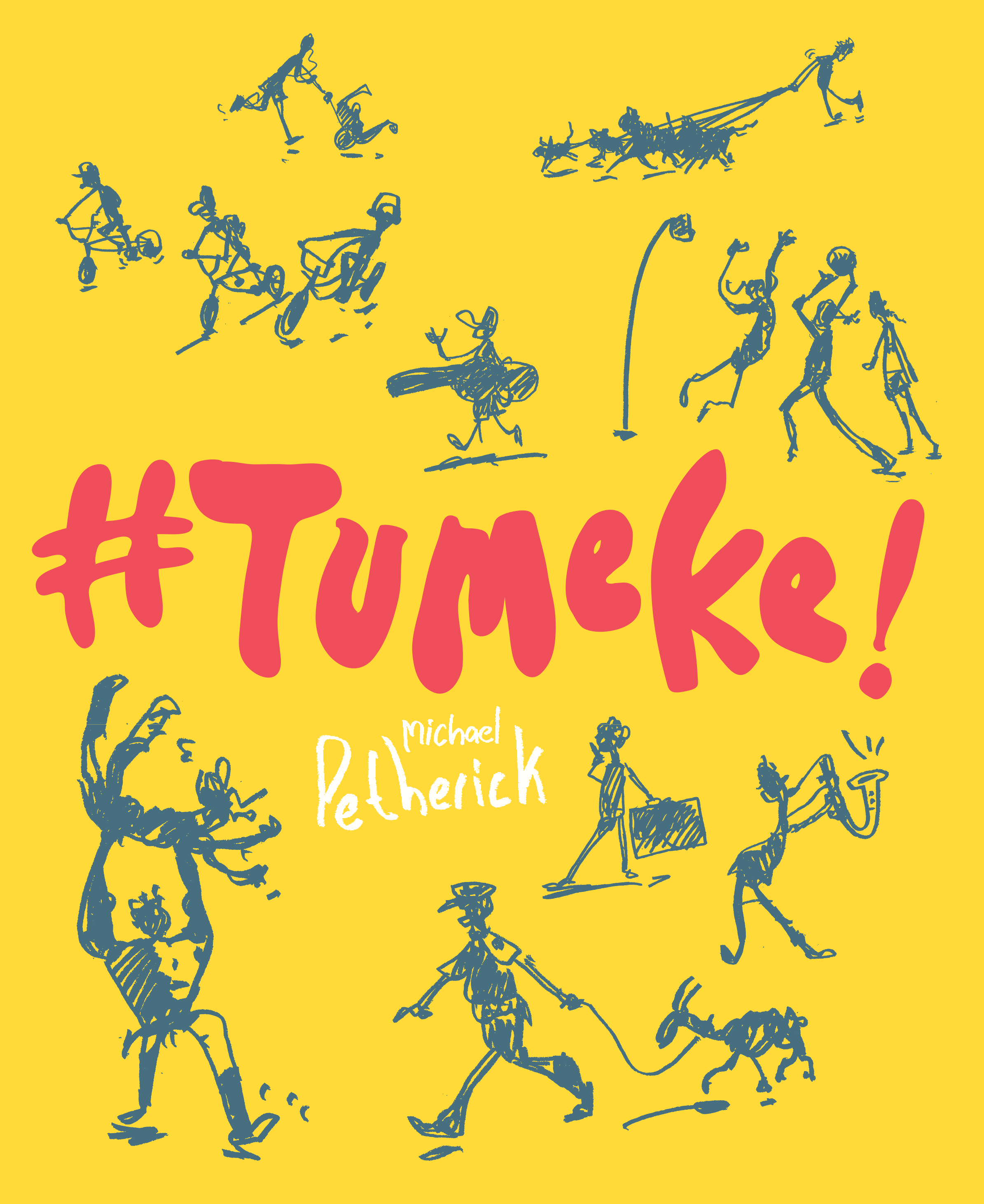 #TUMEKE
by Michael Petherick (Annual Ink/Massey University Press)
This is a unique novel for upper primary and intermediate children,
told in full colour via a collage of text messages, emails, drawings, letters and the quirky notes pinned to a community noticeboard at the library of a diverse urban New Zealand suburb.
There is a lot of potential for using this in the classroom, and it's also a good reading option for children who enjoy graphic novels.
Teacher Notes are available here.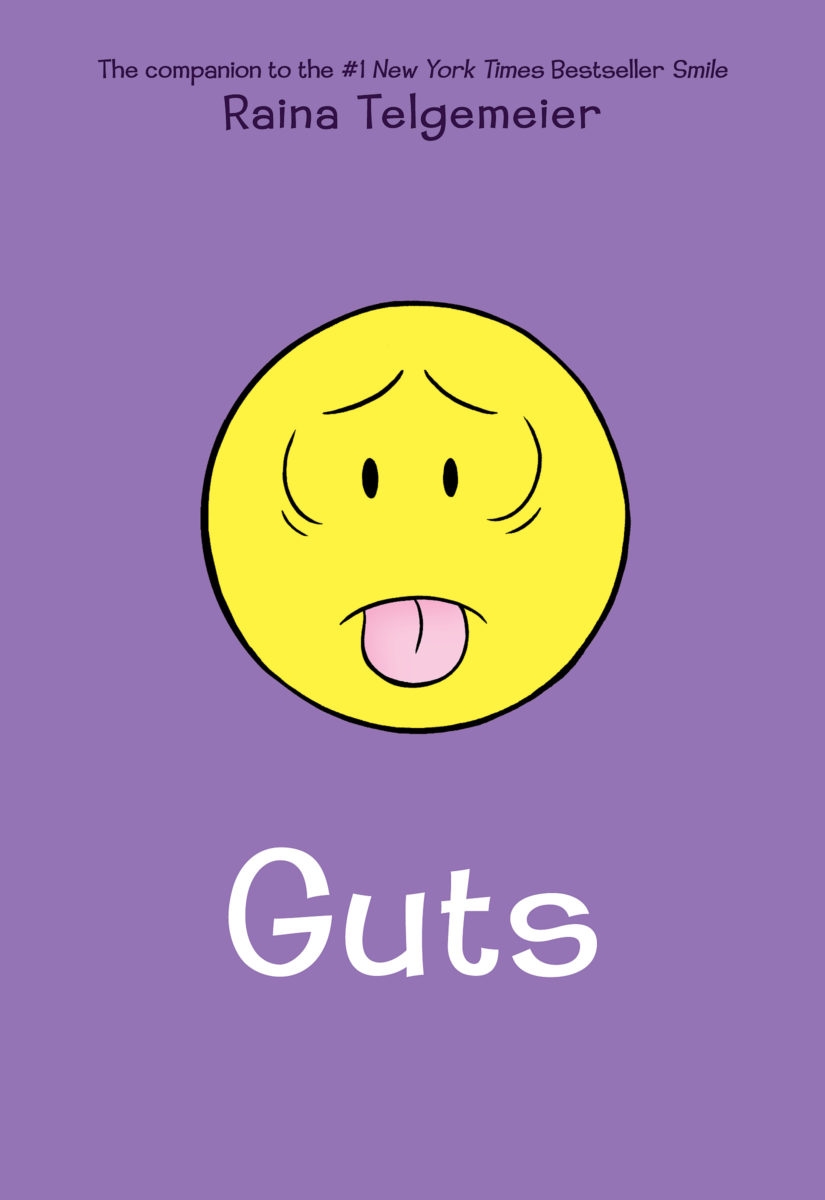 Guts
by Raina Telgemeier (Scholastic)
A fabulous graphic novel from America telling the story of the author's development of anxiety and phobias when she was 10. It's filled with relatable and humorous details about family, friendships and school life, as well as vividly describing what panic attacks feel like and how they might be tamed.
Highly recommended for children who experience anxiety, as well as for others to help understand what it's like.
The gorgeous full-colour illustrations and clever storytelling techniques (using both written and visual language) could also kickstart a class project on comic strips and graphic novels.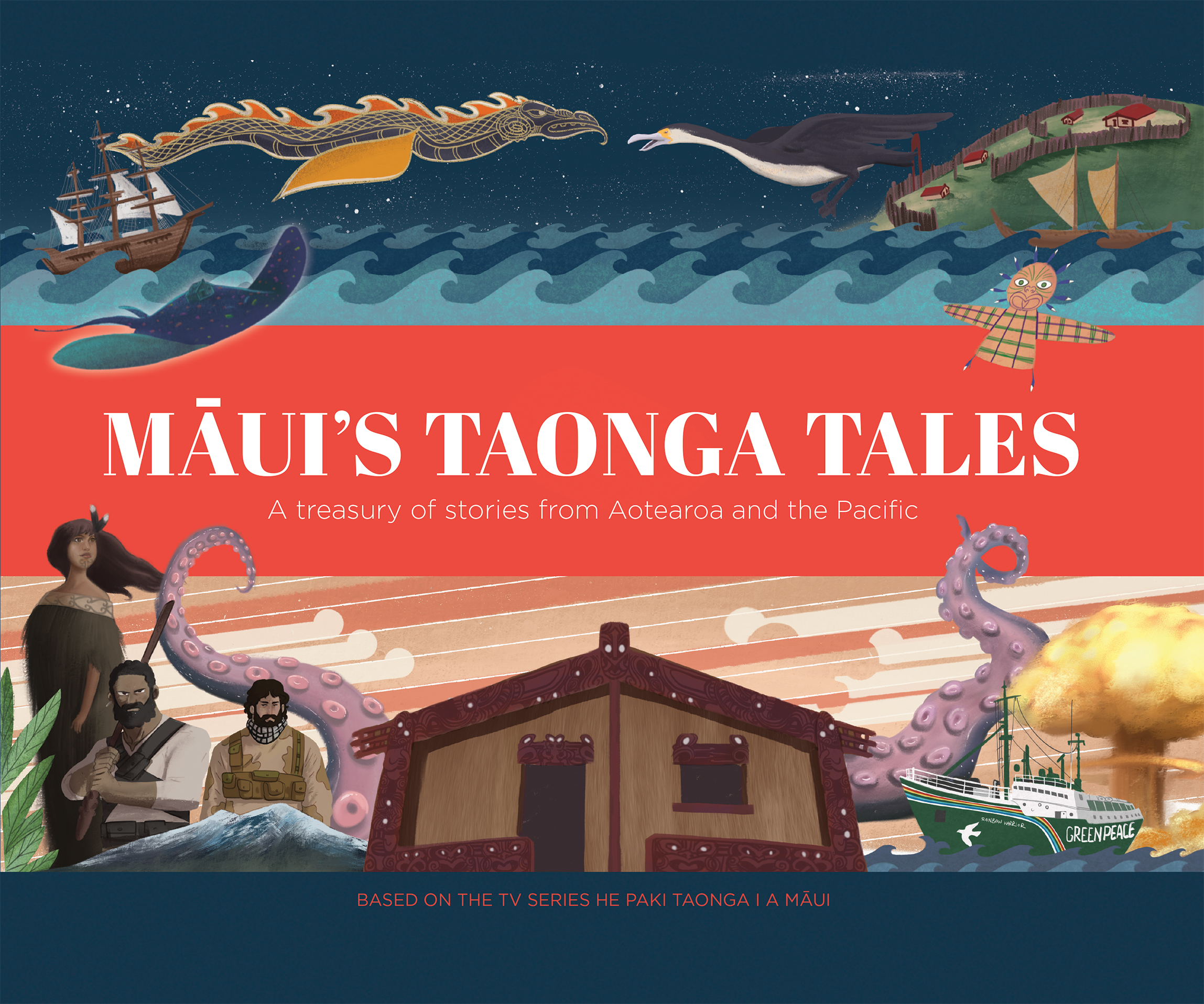 He Paki Taonga i a Māui /Māui's Taonga Tales
by David Brechin-Smith & Ranea Aperahama (Te Papa Press)
There are two separate editions of this gorgeous hardcover book for upper primary and intermediate children – one in te reo Māori and one in English. It is based on a Māori TV series, which in turn is based on the stories of selected taonga found in the collection of Te Papa.
Each story has been created in consultation with Te Papa's mātauranga Māori curators and the relevant iwi, and they include "Tāne and the Kete of Knowledge" and "Willie Apiata and the Tough Decision" – myth and history, old and new, all "narrated" by Māui. The colour illustrations are created by a range of Māori illustrators. This book is a fabulous way into parts of our history.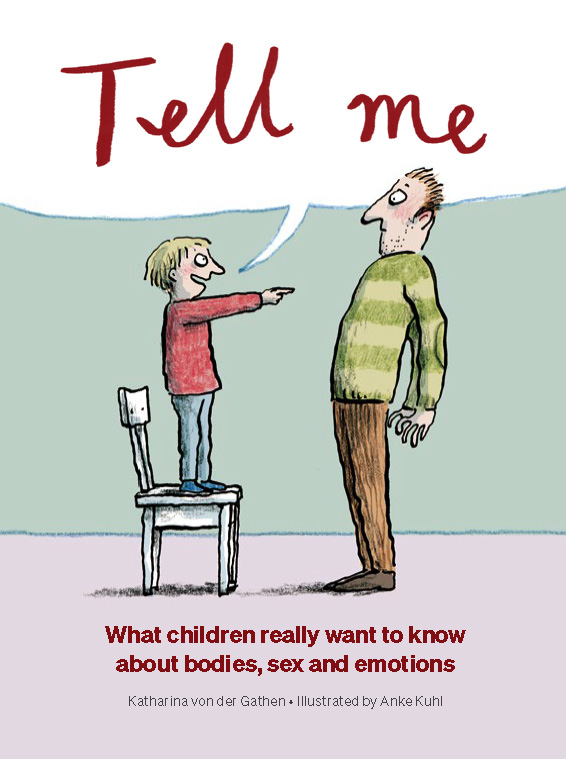 Tell Me: What Children Really Want to Know About Bodies, Sex and Emotions
by Katharina von der Gathen & Anke Kuhl, translated by Shelley Tanaka (Gecko Press)
The author of this fabulous resource is a sex educator in Germany. She asked children to anonymously submit questions with the promise she'd answer them all – and answer them honestly. This book, a hit around the world and now available in English, is a collection of 99 of these questions, and von der Gathen's answers are commendably frank and simple. She strikes a perfect balance – never condescending, with just the right amount of scientific detail for primary school children. Because these questions came from children, there's no skirting around issues, resulting in queries like: "what is a prostitute?", "how long is a penis?" and "what happens if you don't feel like having sex?".

Tell Me provides a wonderful way for children to address their curiosity safely on their own, or begin a more in-depth conversation with a parent or teacher. There is lots of nonjudgmental information about consent, identity, puberty and more, and sweetly humorous cartoon illustrations accompany each question (including naked genitals, so be prepared for some giggles as children learn).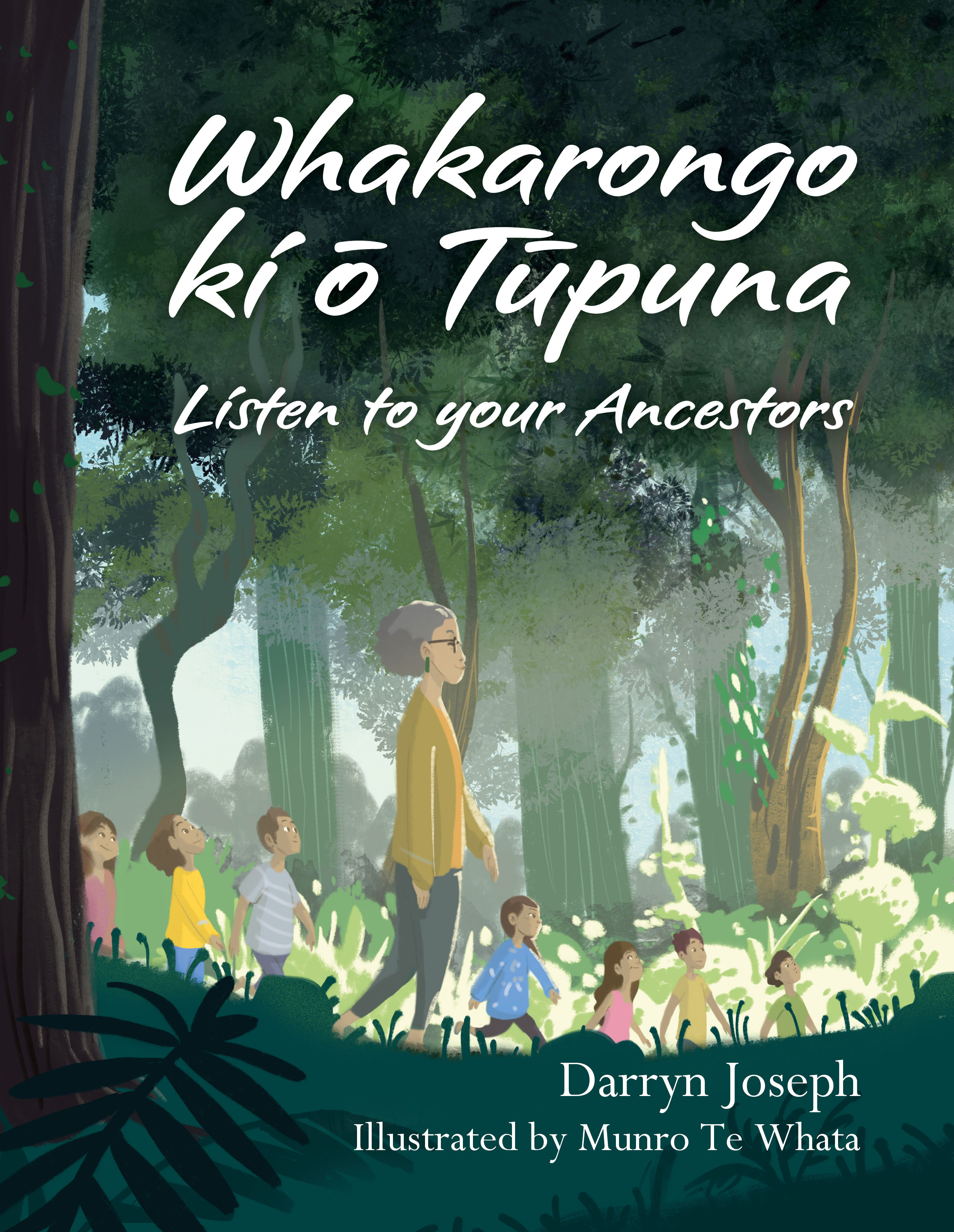 Whakarongo ki ō Tūpuna/Listen to Your Ancestors
by Darryn Joseph & Munro Te Whata (Oratia)
This special picture book is set in and around a classroom, and depicts a wonderful teacher sharing lessons from te ao Māori, in both te reo and English, including: "Tukuna ngā raru, e hine, e tama, kaua e puritia. Whiua atu kia riro i tō kōrua tupuna, i a Tāwhirimātea. / Let your troubles go, girl, boy – don't bear grudges. Go outside and throw them to your ancestor, The Mighty Blustering Wind."
This book's author is a senior lecturer in te reo Māori at Massey University, and he has written many books for Māori immersion education.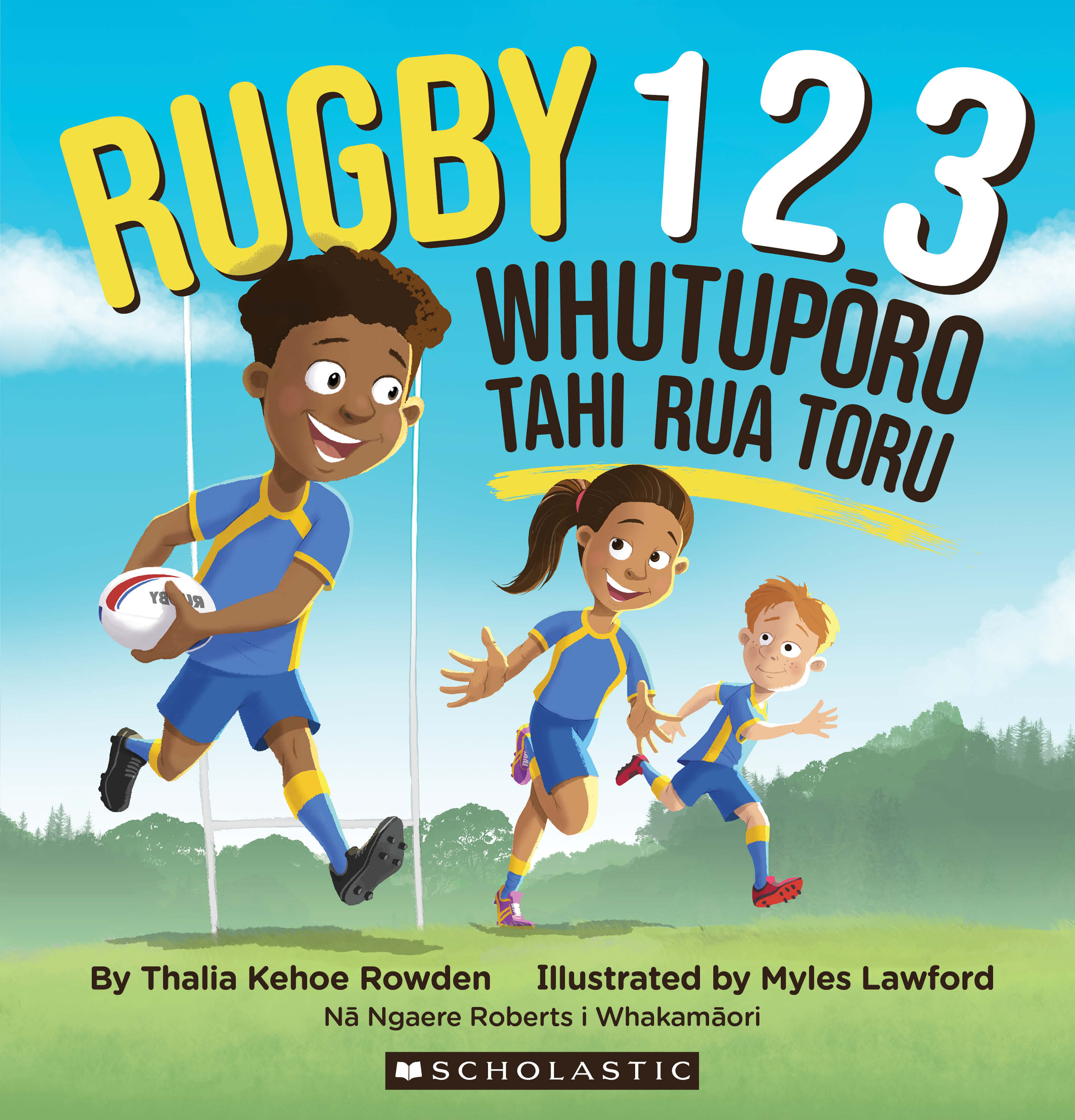 Rugby 1 2 3 / Whutupōro Tahi Rua Toru

by Thalia Kehoe Rowden, Myles Lawford & Ngaere Roberts (Scholastic NZ)
A rhyming counting book about rugby, covering lots of details about the game in an admirably simple way: "Five mighty forwards, joining in a maul. / Six backs, stretched out wide, running with the ball. // E rima ngā kaitākaro mārohirohi, kei mua, kei rō kākaritanga / E ono ngā kaitākaro kei muri, kei te hōrapa, e oma ana, me te pōro."
The text is in both English and te reo Māori, with both languages printed in equal size. The illustrations convey a wonderfully diverse cast of characters, representing lots of genders, body types, hair and skin colours. An authentically New Zealand picture book for ECEs and lower primary.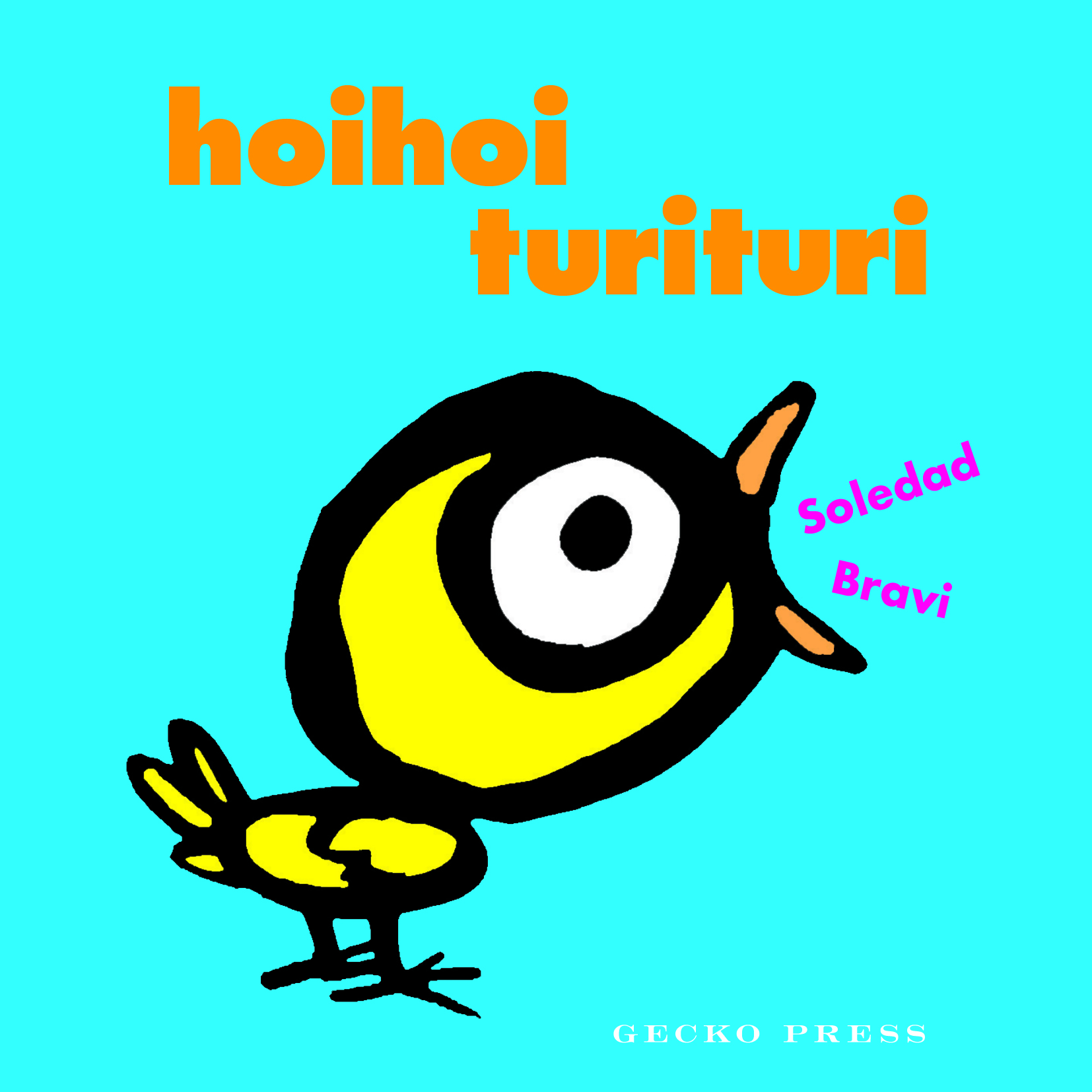 Hoihoi Turituri

by Soledad Bravi, translated by Ruia Aperahama (Gecko Press)

A bestseller in many languages around the world, and known as The Noisy Book in English, this chunky little book for toddlers is now available in te reo Māori. The translation is loads of fun –"Ka muuuuu te kau", "Ka kihikihi a Māmā", "Ka pātōtō pātōtō te tatau" – making it irresistible to read aloud. There are over 100 pages, and the pictures are bold and full of personality.