In a school with dozens of cultures and languages, equipping and empowering students to coach, guide and befriend their ESOL peers has huge benefits for all involved.
At Christchurch's Ilam School, 12 children in Year 6 are appointed as Cultural Leaders.
ESOL team Leader Kirsten Aaron says these students all represent different cultures within the school and are recognised as real leaders.
"They do things like supporting new children – they support children in their reading, they're Buddy Readers for them. They do a lot of things, like welcoming people into the school and helping with translation when I need it, so that's a really amazing role for those children. They grow a lot during that year," says Aaron.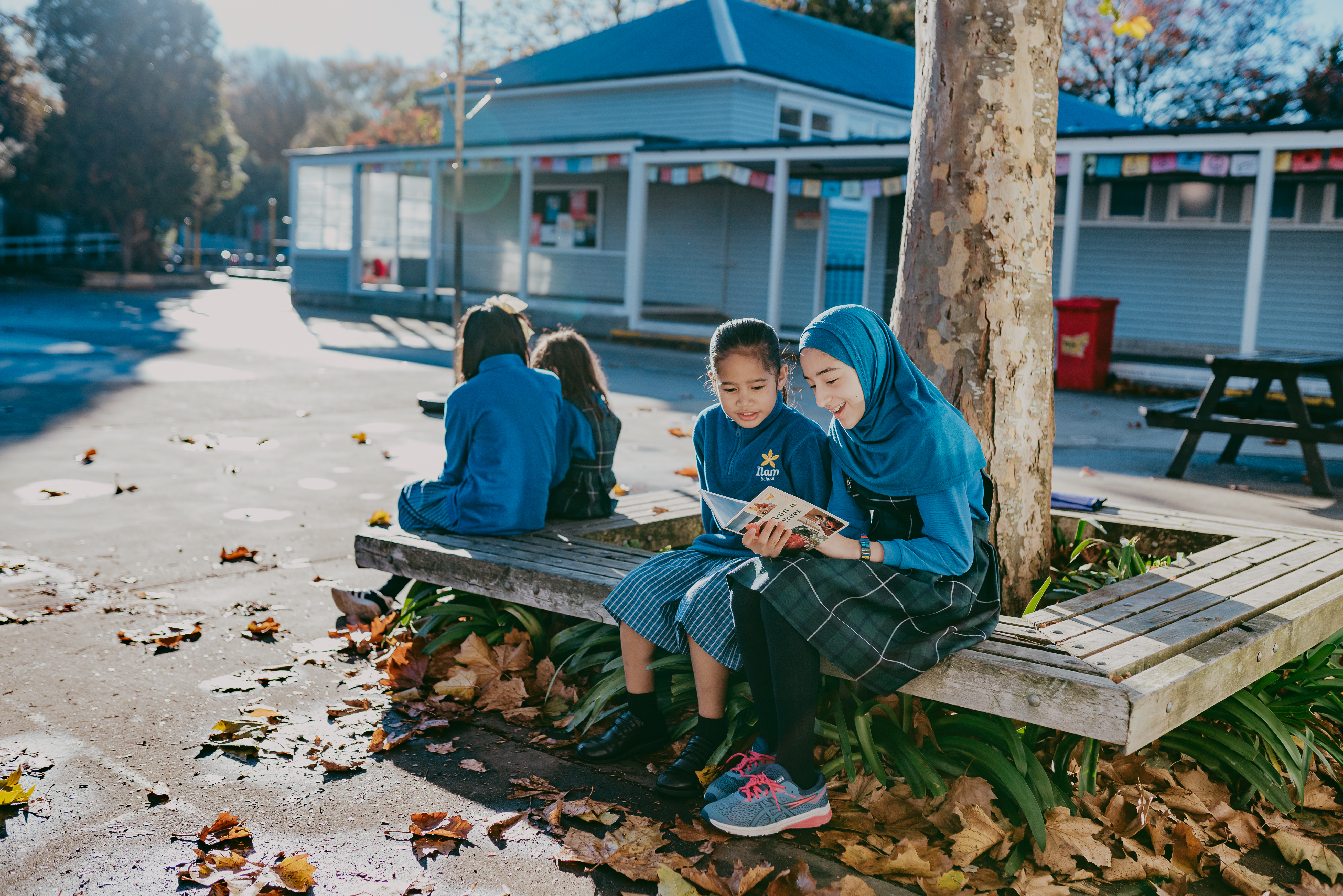 For children still getting to grips with English, particularly those who are new to the school, Aaron matches them with peer tutors within their class. "Every new child that has foundation level English, from Year 3 up, will have five peer tutors in their class and one peer tutor working with them every day to help support their English. This helps take the pressure off the teacher, because that child organises them for that day," she says.
Any student who is considered a good role model, with reasonable reading ability, can be a peer tutor. On their assigned day, the peer tutor will work alongside their ESOL classmate and include them in games and play at break times.
"Anything that will help them improve their English and help make them feel more welcome at our school, because that's the number one," says Aaron. "Our children aren't going to progress with their English until they feel safe and secure in their classrooms, and this is one way of doing that.
"And that's the thing we find at our school, because there are so many different cultures – it's not unusual to be from a different culture, because nearly everybody is – and so it's not seen as anything negative. It's really seen as positive."