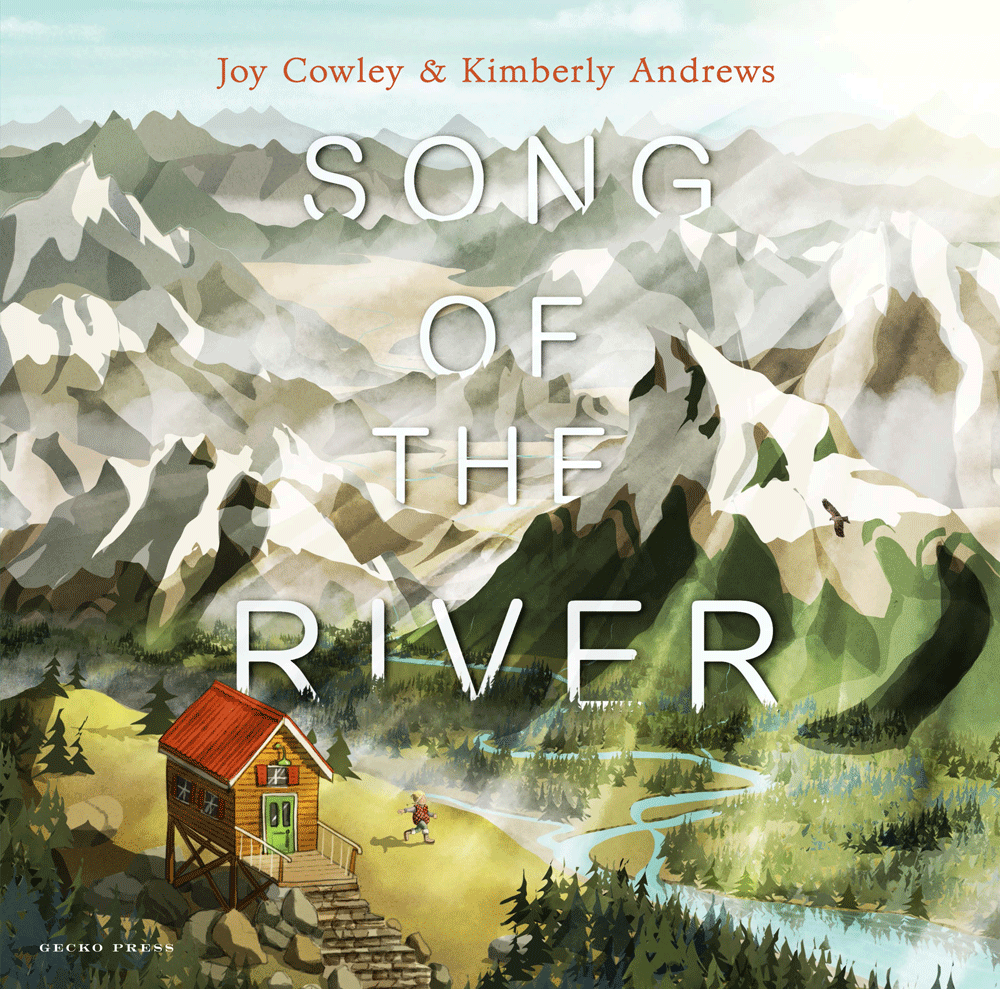 Song of the River
Joy Cowley & Kimberly Andrews (Gecko Press)

You might recognise the text of this story, as it was originally published with different illustrations but has been out-of-print for almost 25 years.
This edition is newly illustrated by an acclaimed young illustrator (Puffin the Architect) – and it is simply stunning, with shifting settings and perspectives from bird's-eye to underwater, forest to city to beach. The story is part environmental discovery, part road-trip-on-foot, as Cam follows "a trickle of water" as it becomes a creek, a waterfall, a stream, a river – then a bigger river – all the way into the sea. This book is ripe with teaching potential but also a pure pleasure to read, in both language and image. – Jane Arthur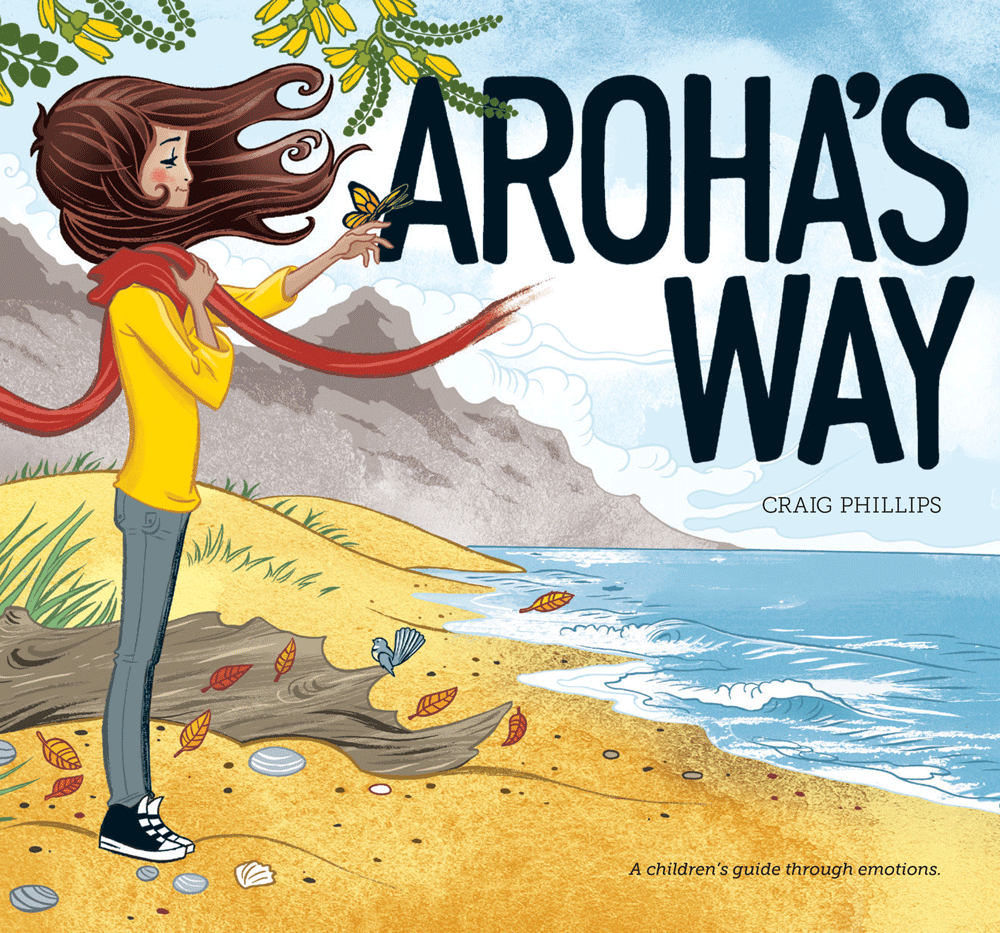 Aroha's Way: A Children's Guide through Emotions
Craig Phillips with Rebekah Lipp (Wildling Books)

While there's no quick-fix for children with anxiety, it's possible that one well-timed resource could have a lifetime of positive influence.
Aroha's Way is a gentle, gorgeously illustrated story about young Aroha and the negative thoughts and emotions she sometimes has. It presents simple prompts for techniques, like mindfulness, to help these thoughts pass ("And when that voice/Comes whispering/Aroha's no good … /She'll feel the cold air./Crisp leaves underfoot …").

There are some useful teacher/ parent notes at the back of the book, along with a list of helplines and further resources. "An exquisitely moving read, this book will help empower our tamariki mokopuna" – Dr Hinemoa Elder.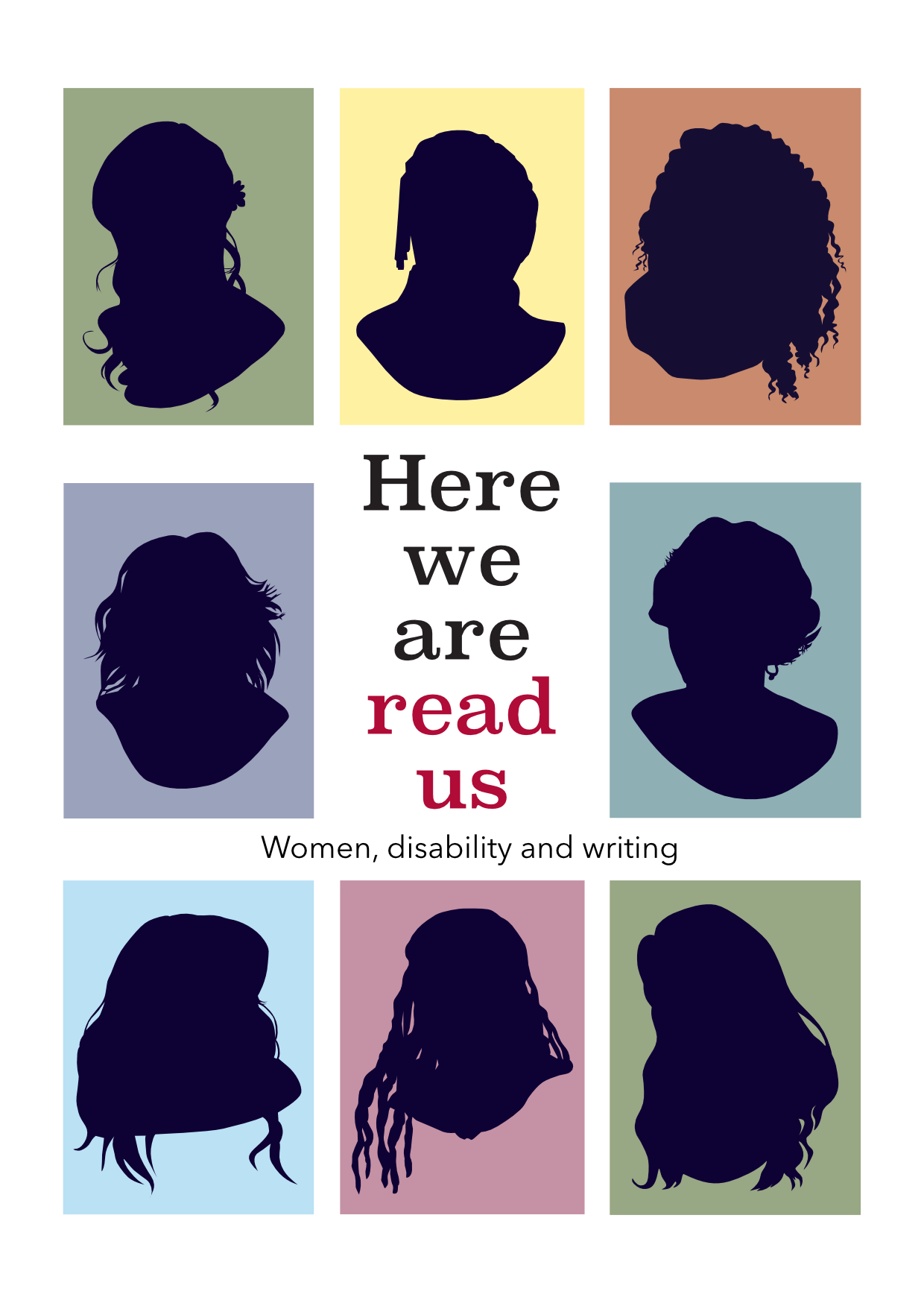 Here We Are, Read Us
Various authors (Crip the Lit)
This unique, small book features eight female writers from New Zealand (Tusiata Avia, Steff Green, Helen Vivienne Fletcher, Charlotte Simmonds, Michele Leggott, Trish Harris, Te Awhina Arahanga and Robin Hyde) and looks at the challenges they have overcome in life and the things that inspire them to write. While their stories are varied, there is one thing they have in common: living with disability.
Here We Are, Read Us is suitable for a wide range of readers, from upper-primary to adults, and presents a brilliant opportunity for discussing difference, disability and diversity.
Visit Arts Access Advocates to access free copies in multiple formats, including small pocket book and large print, audiobooks, e-books, and Braille. – Jane Arthur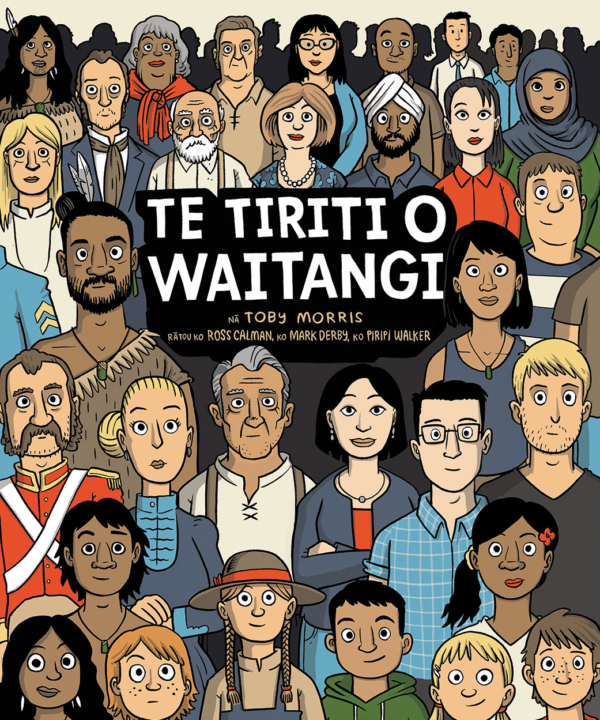 The Treaty of Waitangi/Te Tiriti o Waitangi
Toby Morris with Ross Calman, Mark Derby and Piripi Walker (Lift Education)
This exceptional book started its life in 2018 as an English language resource for intermediate students through the Ministry of Education's School Journal publications. The resoundingly positive reception to that resource lead the publisher to expand the booklet, creating this gorgeously designed bilingual book, now available for any member of the public to buy through New Zealand bookshops.

The history of Te Tiriti o Waitangi is told as a comic strip, with all content created in consultation with a number of iwi and other top experts of history and education, in English and – flip the book over – in te reo Māori. It's exemplary publishing that explains, with a fine balance of diplomacy and honesty, the origins, contents, realities and implications of the Treaty in a way that is relevant to readers of all ages – adults included. – Jane Arthur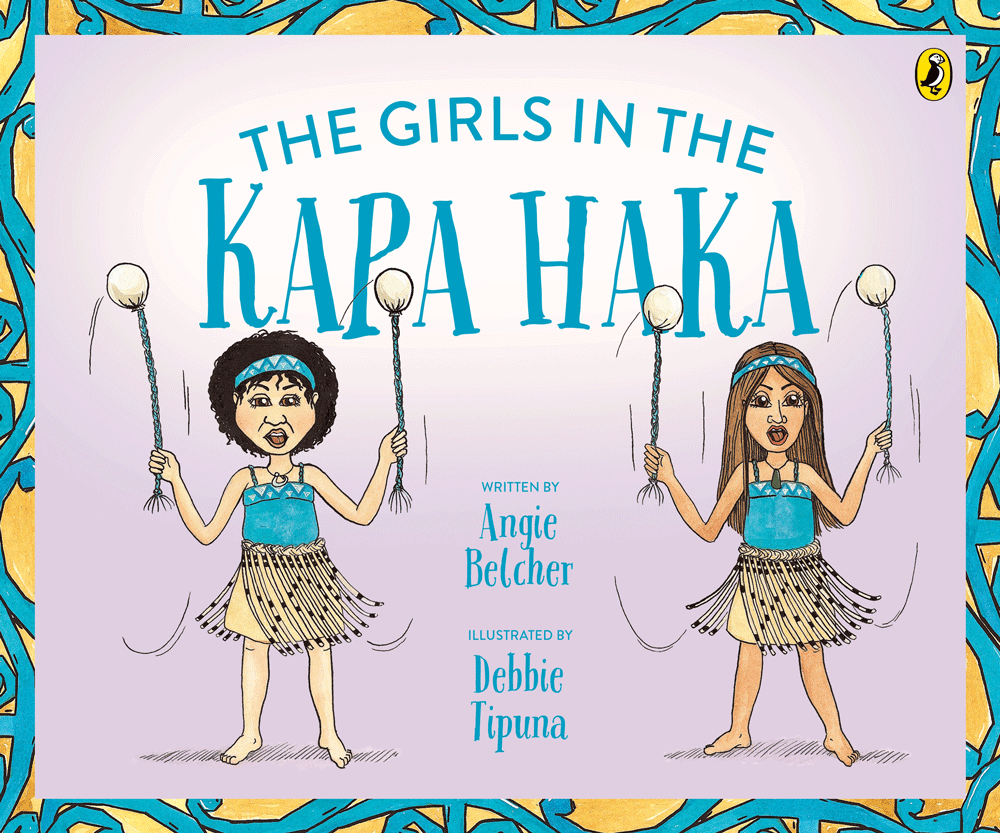 The Girls in the Kapa Haka
Angie Belcher & Debbie Tipuna (Penguin Random House NZ)
This is an appealing, simple introduction to kapa haka for children at ECE or early primary school, especially those who might want to learn more about the activities of their older whānau. The text is rhythmic – based on the structure of nursery rhyme "The House that Jack Built"– and would make a terrific readaloud: "These are the piupiu / that swished and swirled, / that swung from the hips / of the group of girls / who sang in the kapa haka." Basic te reo Māori terms are incorporated into the English text, with a glossary provided at the back. This is a reissue of a book first published in 2006, and it's great to see it available once again. – Jane Arthur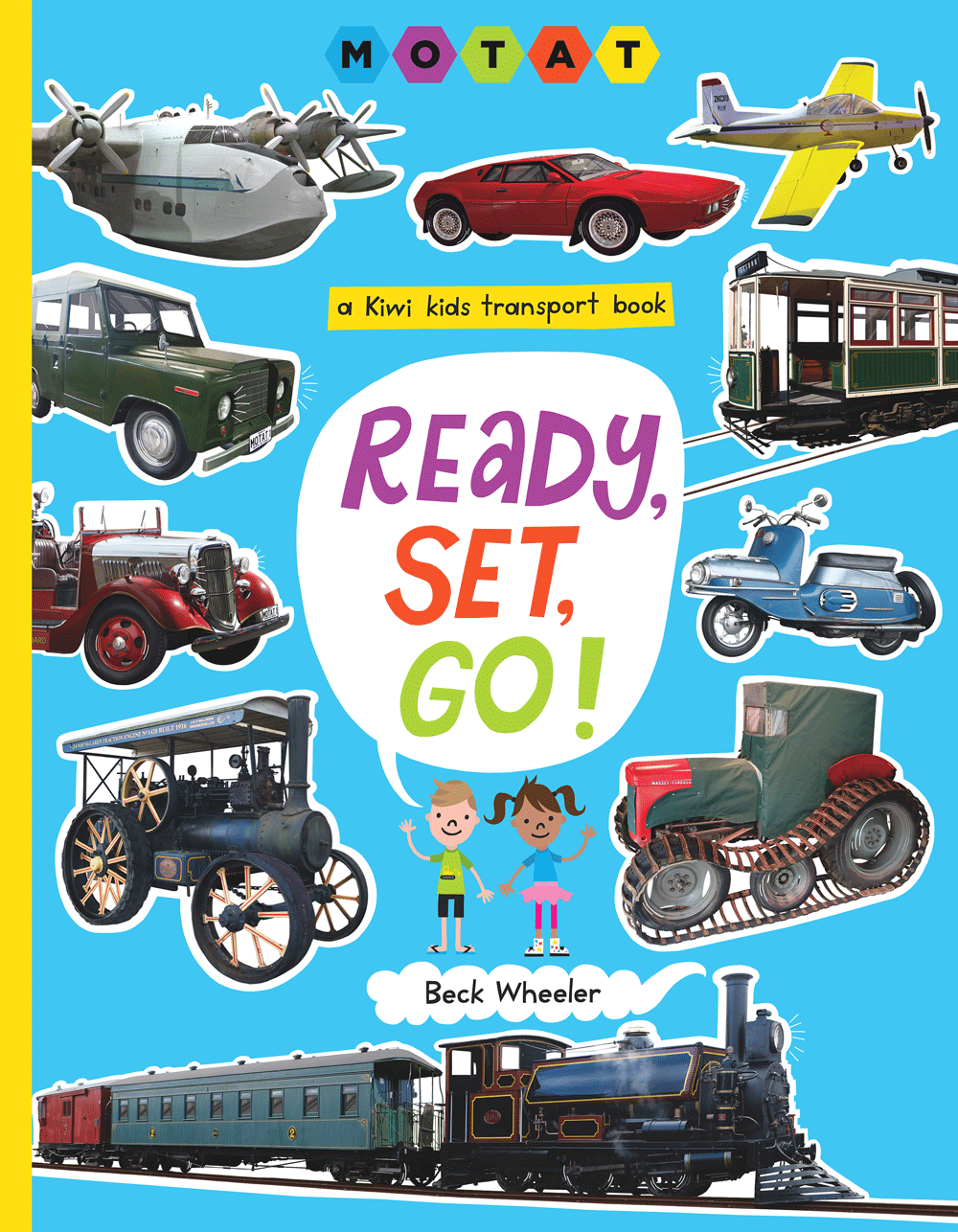 Ready, Set, Go!
Beck Wheeler (Little Love/Mary Egan Publishing)
This book takes readers through some of the highlights of MOTAT, Auckland's Museum of Transport and Technology, with simple rhyming text in speech bubbles – "The Heron is a Kiwi treasure./Driving it is such a pleasure. /This car is a touch of class,/Shaped from moulded fibreglass" – as well as a paragraph of factual prose on each spread. The colourful cartoon-style characters are placed, collage-like, over photographic backgrounds that show the real vehicles and environments. There's a FORD V8 Fire Engine, the Number 11 Tram, cars, planes, tractors and more. This would be a fun gift for a young transport fan, or a great addition to the school library – nice to have a transport-themed book with a New Zealand context. – Jane Arthur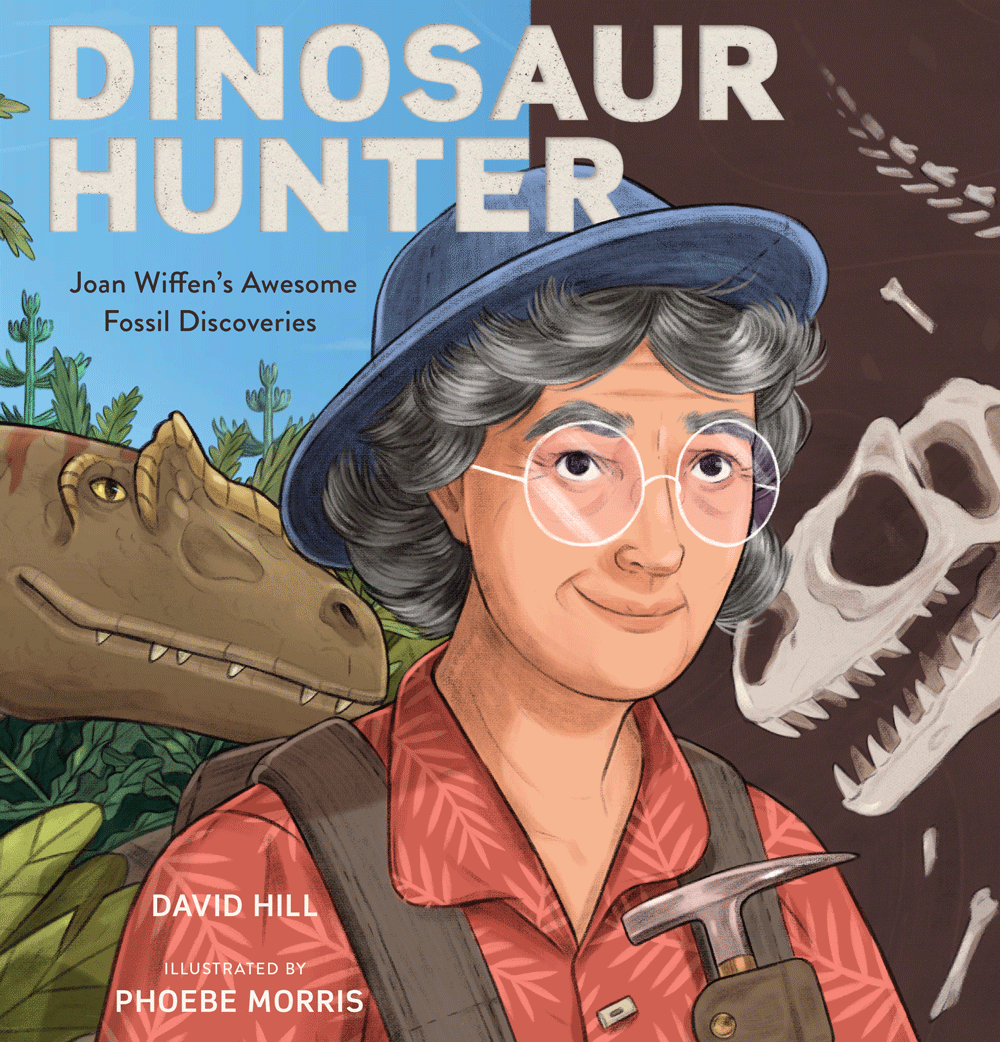 Dinosaur Hunter: Joan Wiffen's Awesome Fossil Discoveries
David Hill & Phoebe Morris (Penguin Random House NZ)
In the 1970s, largely self-educated Joan Wiffen found the first verified dinosaur fossils in New Zealand. Before that, it was thought that dinosaurs had never lived here. Over the next 40 years, Wiffen became an esteemed world expert.

This is a terrific picture book retelling of Wiffen's inspirational life and achievements, suitable for primary school children, and bursting with potential for classroom use. The illustrations are modern and tinged with humour, and the writing is clear, accessible and affectionate.

This is the latest title in an acclaimed series of books by the same author and illustrator. Other figures in this series include Burt Munro, Sir Edmund Hillary, Jean Batten and Sir Peter Blake, and all would be great for the school library. – Jane Arthur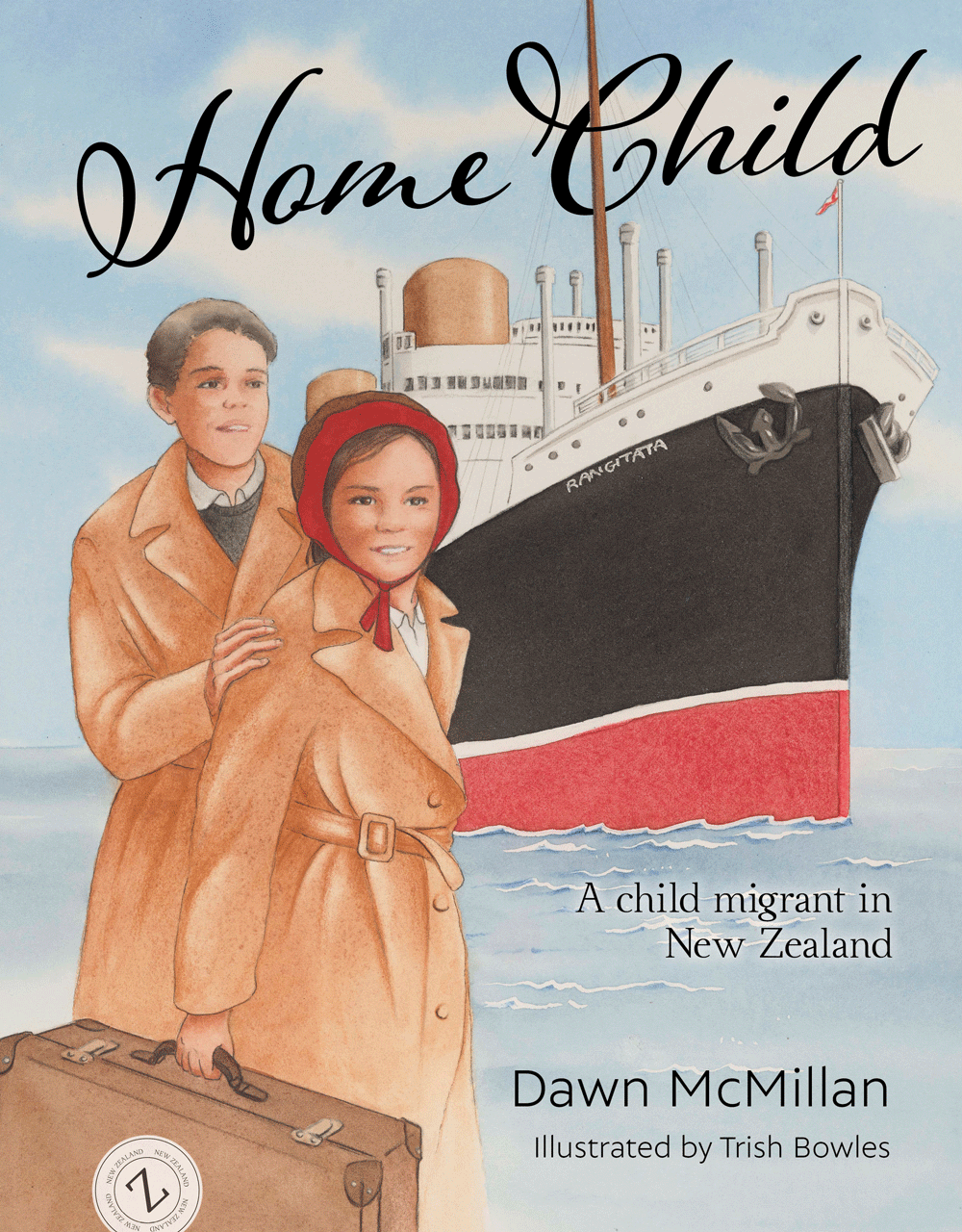 Home Child: A Child Migrant in New Zealand
Dawn McMillan & Trish Bowles (Oratia)
This nonfiction picture book is a sensitively written, incredibly moving account of the life of Pat Brown, a former "child migrant" who was sent to New Zealand from London in 1950 and separated from many members of her family. The simple factual information at the back of the book explains that "for 350 years Britain transported human cargo to populate the colonies [including] children as young as three".
Home Child is a useful, emotional and eye-opening resource to start classroom discussions about migration, refugees, families and empathy with upper primary-aged children. -– Jane Arthur