Student-led learning in Wellington
At Raroa Normal Intermediate in Wellington's northern suburbs, teachers have embraced the concept of student agency.
"Doing your own learning really helps you in the real world."

For twins Hannah and Jess, who live with dyslexia, being in charge of their own learning means they can develop and use new strategies. Teacher Chris Johnston says it may look a bit chaotic, but there's a lot of individualised and personalised learning going on.
Related Posts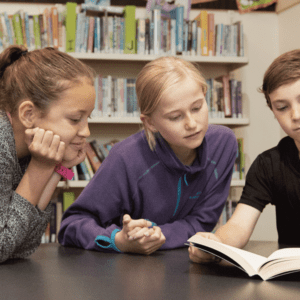 Student agency is changing the way children learn – enhancing local curricula and parent and student voice. It has particular relevance to individualising learning for children with additional needs.